Electric power steering (EPS) solves a lot of problems in modern cars. Replacing the old hydraulic system removes the steering pump, power steering lines and fluid; that's one less thing to leak down the road. Fewer parts means it takes up less space, so it's easier for the manufacturers to package everything under the hood. Removing the power steering pump means one less pulley for the belt drive to turn, so that's a little bit less power loss too. Manufacturers can dial in the exact amount of steering assist they want, or even set up different modes; high assist for very light steering at parking lot speeds, then dial it back for a little more weight and better feel when you're moving faster. Having an electric motor on the steering rack or column also allows the vehicle to steer on its own; this has led to options like automatic parking assist, adaptive cruise control that keeps you in your lane, and as soon as it can be implemented safely, fully autonomous driving.
In theory, EPS (or EPAS for Electric Power Assist Steering; same thing, different name) is more reliable in the long term. Your vehicle can't develop a power steering leak if it doesn't have any power steering fluid, and you can turn your steering wheel to full lock without hearing the pump make excess noise. But like any moving part, or electrical part for that matter, years and miles of use can cause some normal wear. The steering rack is also just as vulnerable to hitting a curb or a particularly bad pothole as any other steering system. When it comes time to replace the rack and pinion assembly in your EPS-equipped car, there are two different versions of the system and that will affect the item you need and how much it costs.
The difference comes down to where the electric motor for your EPAS system is located. There are versions of the electric steering rack assembly where the motor and steering rack are a single unit, meaning they must be replaced together. This makes diagnosis and repair easier, but the part itself is a little more expensive.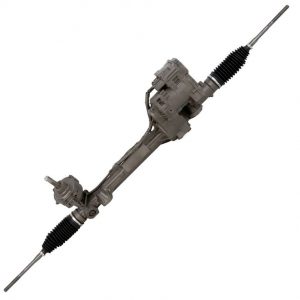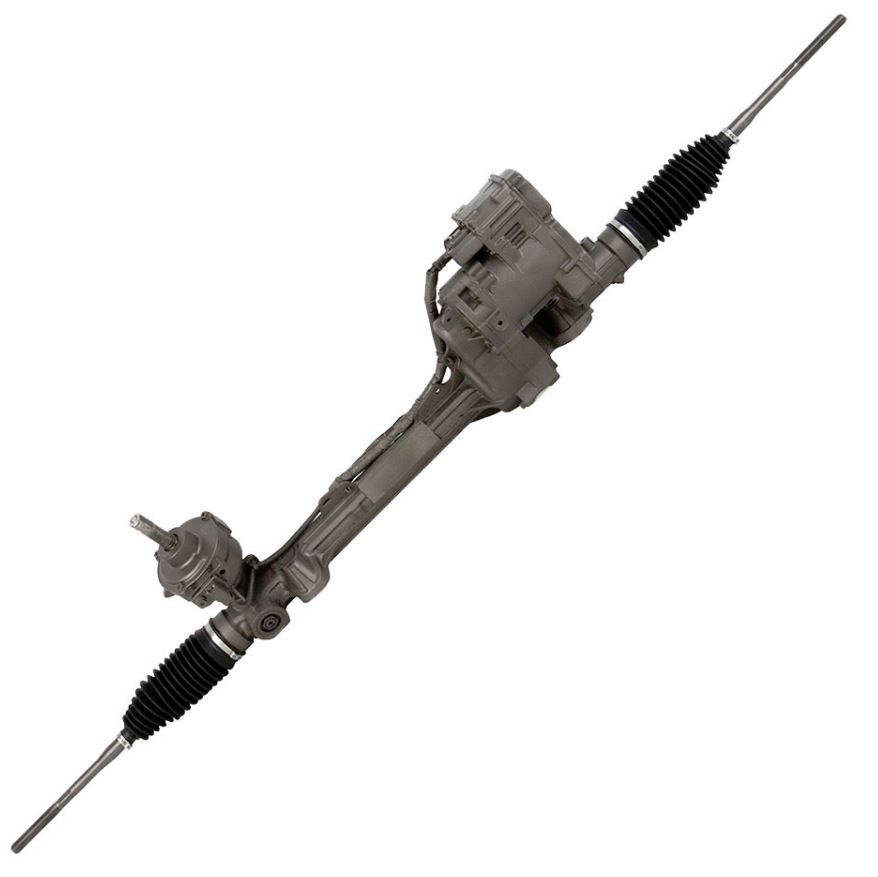 Single-piece complete electric power steering rack and pinion assembly. Notice the electric motor on the opposite side from the pinion tower.
Your vehicle could also have a regular steering rack that functions identically to one on a vehicle with manual, non-power steering, and then an auxiliary electric motor mounted on the steering column. This will require further diagnosis to determine which component needs to be replaced, but the part cost is generally much lower; the steering rack on a vehicle with this type of EPS system functions the same as it would on a vehicle with manual steering. Given the state of our infrastructure, damage to the steering gear itself is the more common cause of failure on both systems, so the two-piece design will most likely have lower repair costs in the long-term.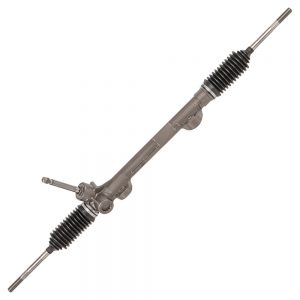 Manual steering rack and pinion designed to be used in conjunction with a column-mounted electric motor. Notice the lack of electrical components or fluid lines.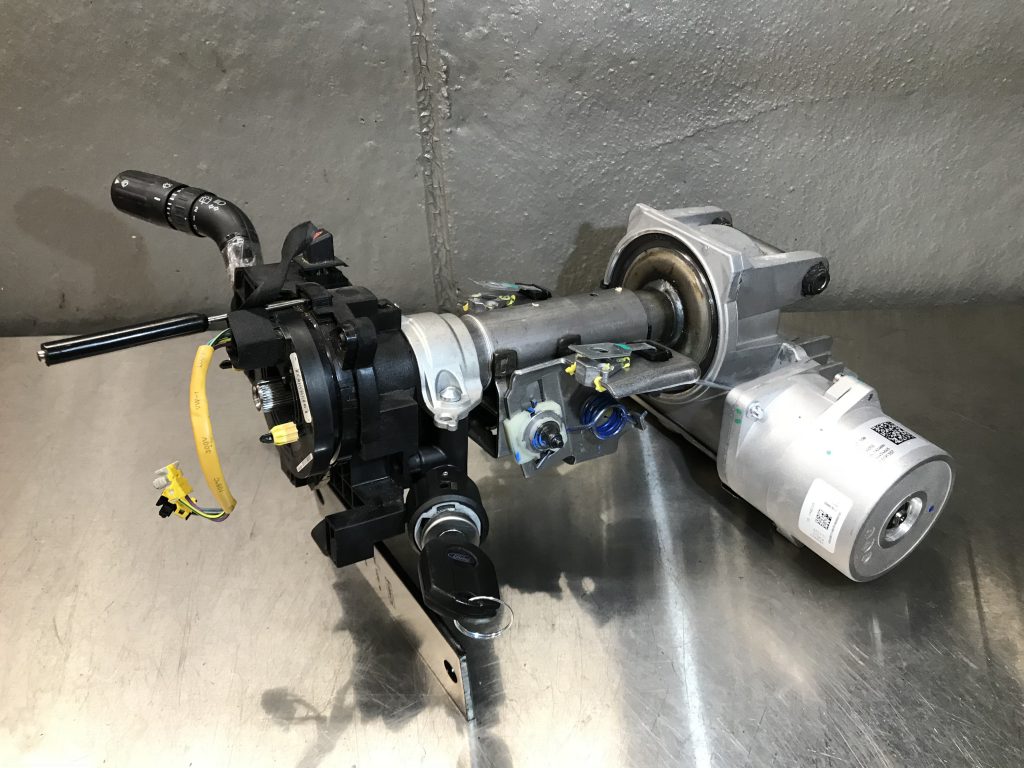 Steering column with electric motor mounted on it. This amplifies the input from the steering wheel.
Steering is actually where BuyAutoParts began in the early 1990's, and as the automotive industry has moved from hydraulic to electric power steering, we have kept up. We have an industry-leading catalog variety, from the newest EPS racks to manual steering gearboxes for classic cars, and everything in between. If you're still unsure what's best for your vehicle, feel free to contact BuyAutoParts for knowledgeable assistance in getting the best steering components for your vehicle. We carry guaranteed exact fit rack and pinion assemblies, gearboxes, tie rods, power steering pumps and more from known quality brands like Cardone, ZF, Maval, Duralo and more. All our parts professionals are here and ready to help!