For those of you who don't know, we're headquartered in San Diego. So, when Comic Con comes into town, it's a big deal. So in light of our city's busiest tourist weekend, we decided to come up with a list of some of the most iconic comic book vehicles.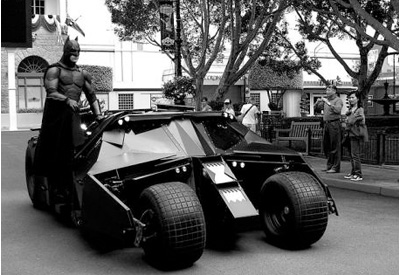 1.The Batmobile
Honestly, this list wouldn't be accurate if the Batmobile wasn't included. Yes, we know that Batman also has a Bat-Copter, Batcycle, and a Batboat – but nothing beats his Batmobile. Amazingly, it has undergone over 100 different transformations within the comic book series.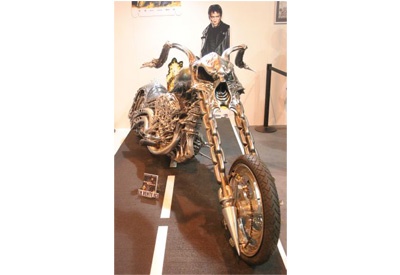 http://upload.wikimedia.org/wikipedia/commons/0/07/Ghost_rider_bike.JPG
2.Ghost Rider's Motorcycle
Who could forget about an indestructible, flaming motorcycle? According to the comic, the bike responds to the mental commands of the Ghost Rider, and will stop at nothing to get to him when he needs it.  It's also capable of riding on any surface – even water!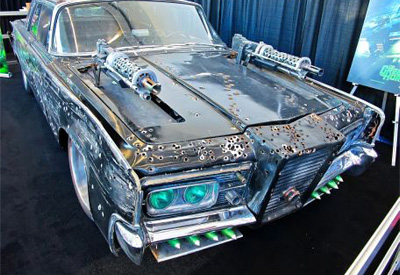 http://upload.wikimedia.org/wikipedia/commons/d/df/Green_Hornet_car.jpg
3.Green Hornet's Black Beauty
This ride is also equipped with all of the super gadgets that Green Hornet and his sidekick Kato can possibly need while crime-fighting! When the car first debuted in the comic, it was based off the Pontiac Banshee. In the most recent feature film, the movie makers decided to use a classic Chrysler Imperial.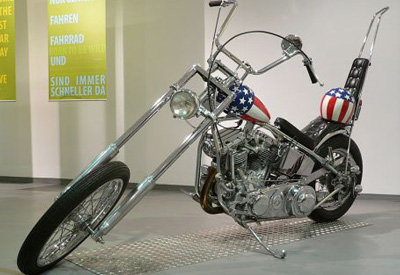 http://upload.wikimedia.org/wikipedia/commons/thumb/d/dd/ZweiRadMuseumNSU_EasyRider2.JPG/800px-ZweiRadMuseumNSU_EasyRider2.JPG
4.Captain America's Harley
Apparently in the comic books, Captain American stores this custom Harley Davidson chopper in a service garage in Brooklyn Heights. In reality, Captain America's chopper featured in Easy Rider was built by Peter Fonda off of a 1952 Harley Davidson Hydra Glide, which stripped of all its creature comforts for the clean look.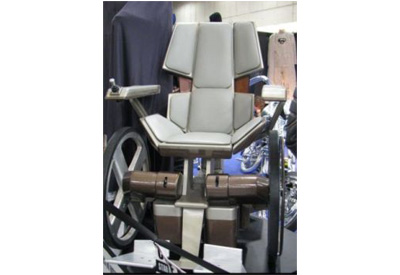 http://farm9.staticflickr.com/8289/7734321448_51685c53c6_b.jpg
5.Professor X's Wheelchair
Okay, so we know that Professor X's wheelchair isn't a motor vehicle per se, but we thought it deserved special mention. It's pretty slick, and we've always wondered how fast he could take that thing.
Can you think of any more iconic comic book rides?