Alternator Repair Cost
Alternators are a critical component in vehicles. The alternator helps power the electrical system of your car while the engine is running. Without a fully functional alternator, everything from the car heater and airbags, to the breaking system and power steering could begin to fail. Early signs of a faulty alternator are gauges flickering and headlights becoming dim.
Part and Labor Cost

The exact price of a new alternator really depends on what car you have. On average, you should expect a cost in the region of $200 to $600. According to a repair pal estimate it is more likely around $400 to $600. It is highly recommended you purchase a new or manufacturer rebuilt alternator. Below we have included a table with the part costs of 5 original equipment alternators for a 2007 BMW X5, a 2009 Dodge Sprinter, 2008 Mercedes Benz E350, 2007 BMW 750 and a 2004 BMW X5. For comparison's sake, we have listed the list price and BuyAutoParts.com price of original equipment alternators for these cars, as you see you can expect far lower prices on BuyAutoParts.com than at a dealership whose prices are usually closer to list than an independent shop.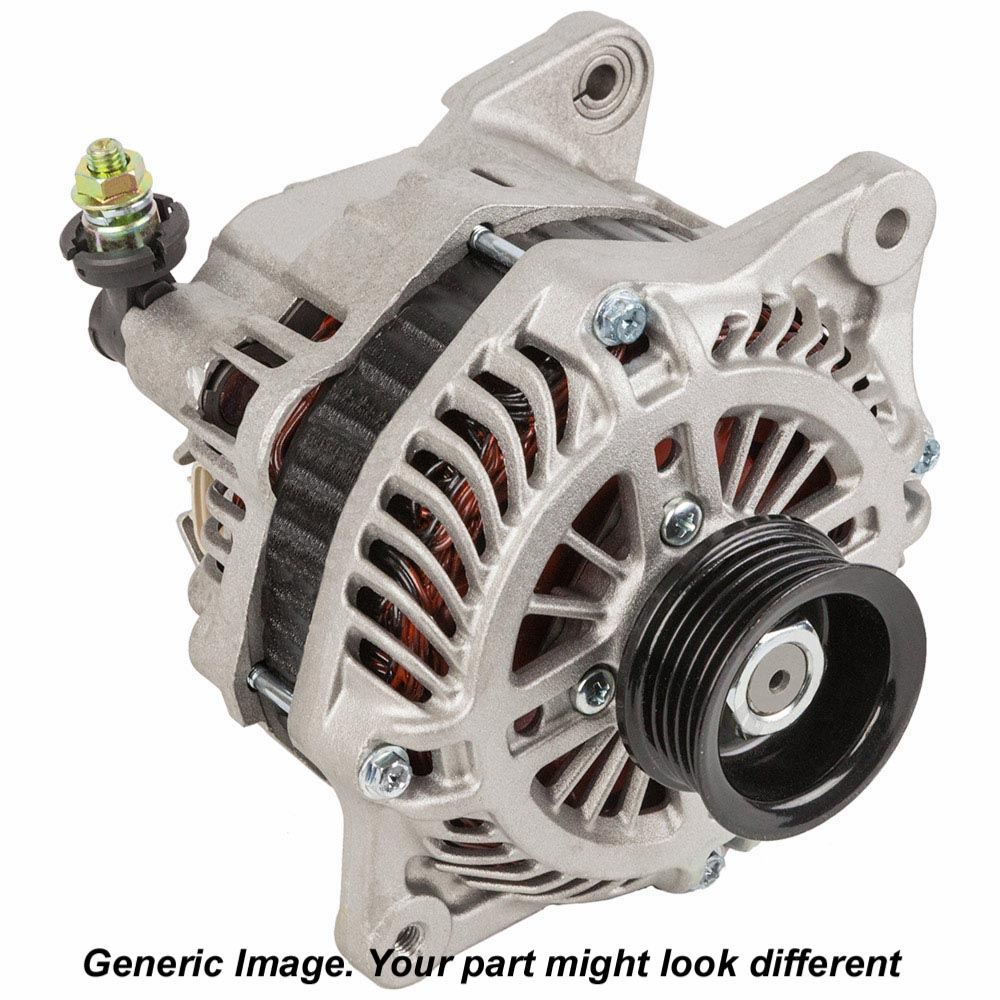 Vehicle
Dealership Repair Cost
DIY With BAP
Year, Make & Model
List Price
Labor Cost ($130/HR)
Total Cost
Our Price
Savings
Vehicle
OEM (Original Equipment Manufacturer) Number
List Price
Our Price
Labor Time (hrs)
Independent Shops Estimate National Avg Labor Cost ($100/HR)
Dealerships Estimate National Avg Labor Cost ($130/HR)
2007 BMW X5
19121626
$828.68
3
$300.00
$286.00 (2.2 hrs)
$1114.68
$495.00
$619.68
2009 Dodge Sprinter
19121626
$595.00
3
$300.00
$260.00 (2 hrs)
$855.00
$425.00
$430.00
2008 Mercedes Benz E350
19121626
$1620.00
3
$300.00
$143.00 (1.1 hrs)
$1763.00
$415.00
$1348.00
2007 BMW 750
19121626
$470.85
3
$300.00
$377.00 (2.9 hrs)
$847.85
$375.00
$472.85
2004 BMW X5
19121626
$670.85
3
$300.00
$208.00 (1.6 hrs)
$878.85
$275.00
$603.85
Don't miss out on our exclusive offers
Get instant savings, exclusive deals, and limited-time promos.
Other factors to consider when calculating part costs are the condition of the part you choose to purchase. At BuyAutoParts.com we sell OEM parts (ON), aftermarket new (AN), original equipment remanufactured (OR), and aftermarket remanufactured (AR). We also have manufacturer specific remanufactured altenators which meet or exceed OE specifications such as a Bosch remanufactured alternators. There are many options for you to choose from at BuyAutoParts.com, start shopping now. Typically OEM new parts are the most expensive, followed by aftermarket new, OE remanufactured, and with aftermarket remanufactured being the least expensive.
You also need to take into account the labor costs. Take your car to your local mechanic to find out their rates. For more infomation on labor costs for alternators read our How much does labor cost for auto repair? article.
Estimating Labor In Alternator Replacement Cost
We know you didn't come here to read this statement; but labor costs vary quite a bit depending on the vehicle you have, the mechanic you take it to and the part condition of the part you use to replace it. We listed those in order of how much they affect costs, your vehicle is the most important as some vehicles will only require 0.5 hours of a mechanic's hard work and another vehicle could require over 6 hours (see our chart below for evidence of this).
Your mechanic's labor rates are also a big influence on labor costs, of course. If your mechanic charges $100 an hour while another mechanic charges $75 an hour and a master mechanic, or foreign specialist charges $125 an hour then you get why total labor cost can vary so greatly. If you are a Do-It-Yourself-er then you can save on labor while only sacrificing time and money on the alternator you are replacing.
Part condition affects labor times and rates very little, as many parts will be the same for a specific year, make and model. On a rare occassion however, there will be some modifications that need to be done to aftermarket parts or remanufactured parts which might increase labor times slightly. Some mechanics also won't install aftermarket or remanufactured parts on your car, these mechanics are usually not the cheap ones and love to stay close to list price on part quotes.
Vehicle Classification
Model 1
Model 2
Model 3
Hatchbacks
2007 Ford Focus ~ 1.2 labor hrs
2007 Honda Fit ~1.9 labor hrs
2007 Mazda 3 ~ 0.8-1.5 labor hrs
Sedans
2007 VW Passat ~ 1.6 labor hrs
2007 Honda Accord ~ 0.6 labor hrs
2007 Lexus ES350 ~ 4.3-5.3 labor hrs
Wagons
2007 VW Jetta Wagon ~ 3.0 labor hrs
2007 Subaru Outback ~ 0.7 labor hrs
2007 Audi A6 ~ 2.2 labor hrs
Sport Cars
2007 Mazda MX-5 Miata ~ 1.0 labor hrs
2007 VW GTI ~ 1.8 labor hrs
2007 Chevrolet Corvette ~ 0.6-1.0 labor hrs
SUVs/Crossovers
2007 Honda CRV ~ 1.1 labor hrs
2007 Hyundai Santa Fe ~ 1.8 labor hrs
2007 BMW X5 ~ 3.1-3.4 labor hrs
Pickup Trucks
2007 Nissan Frontier Pickup ~ 1.5 labor hrs
2007 Dodge Ram 1500 ~ 0.6 labor hrs
2007 Ford F-150 (non-turbo) ~ 0.7 labor hrs
Range = 0.6 labor hrs to 5.3 labor hrs
How to Save Money on an Alternator
Did you know you can save a lot of money by purchasing replacement car parts online? Check out our buyer's guide for more information.
Before you go rushing in and buying the first suitable alternator for you car, do some research. Try to find out the exact part number for the alternator you need. Then do a search on our website to find the best deal. After you get your alternator from us at a fraction of the price that the dealer or mechanic would charge you, you can then have them install it and only pay for the labor.  Or you can install yourself and save even more money.
Find Your Car Alternator
To find the correct alternator that is guaranteed to work with your car at an unbeatable price, use the Year, Make, and Model search at the top left of this page.  If you find the alternator cheaper someplace else, give one of our US based auto specialists a call and we can match that price. 1-888-907-7225. All of our alternators come with Free Shipping, plus an industry leading warranty.