How Much Does an Intercooler Cost?
Intercoolers are used by supercharged or turbocharged cars to cool the compressed air from the engine. Essentially, an intercooler acts as a radiator to exchange the heat produced. For an efficient running engine you need a high quality and well running intercooler. Make sure your turbocharger is fitted with a fully functioning intercooler for maximum performance. There are many variables that will lead to different intercooler costs. Your car, the brand you choose, and who you buy it from will change an intercooler repair cost.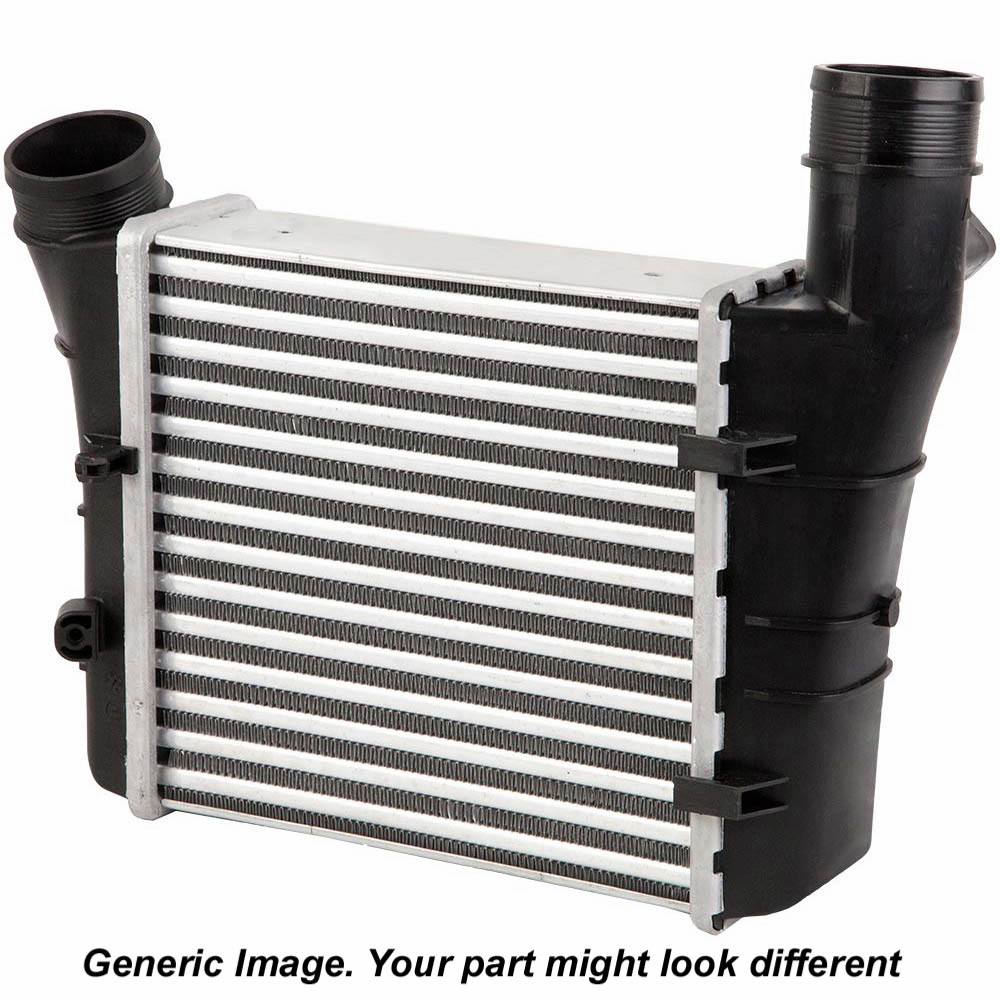 Intercooler Labor and Part Costs
The price of a new intercooler varies greatly based upon the year, model and make of the car. For some cars it could cost just $100, but some higher end intercoolers cost over $1,000 dollars. To find out the exact intercooler costs involved, you should ask a certified mechanic.
Vehicle
Dealership Repair Cost
DIY With BAP
Year, Make & Model
List Price
Labor Cost ($130/HR)
Total Cost
Our Price
Savings
Vehicle
OEM (Original Equipment Manufacturer) Number
List Price
Our Price
Labor Time (hrs)
Independent Shops Estimate National Avg Labor Cost ($100/HR)
Dealerships Estimate National Avg Labor Cost ($130/HR)
1995 Dodge Ram 2500
52027562
$676.99
$460.35
3.8
$494.00 (3.8hrs)
$1170.99
$460.35
$710.64
2008 Ford F 250
7C3Z6K775C
$624.00
$420.75
4
$520.00 (4hrs)
$1144.00
$420.75
$723.25
2007 Audi A3
1K0 145 803A
$277.73
$103.95
2.6
$338.00 (2.6hrs)
$615.73
$103.95
$511.78
2004 VW Passat
3B0 145 805H
$382.00
$84.15
4.2
$546.00 (4.2hrs)
$928.00
$84.15
$843.85
2005 VW Beetle
C0 145 803D
$437.78
$252.45
3.2
$416.00 (3.2hrs)
$853.78
$252.45
$601.33
Don't miss out on our exclusive offers
Get instant savings, exclusive deals, and limited-time promos.
How Much Does Labor Cost For an Intercooler Repair?
An intercooler repair is something you don't want to put off. If your intercooler is not running properly, your turbocharger and the rest of your engine will be running hotter than it should. This could lead to many problems if left unfixed. Once you have read our Why is an Intercooler so Important to a Turbocharged Car? guide you'll understand why it's a good idea to replace it sooner rather than later. Depending on your vehicle's year, make and model, intercooler repair costs will vary. Because not all cars are made the same, the price for an intercooler repair will vary.
An intercooler repair cost can vary  by vehicle. We have made a small chart to give you an idea of what your intercooler repair would cost. You can see that car size can affect the labor times, therefor affecting the price. By having this information you'll be able to know how much
Vehicle Classification
Model 1
Model 2
Hatchbacks
2007 Subaru STI ~ 3.4 labor hrs
2007 VW GTI ~ 3.5 labor hrs
Sedans
2007 Volvo S40 ~ 2.4 labor hrs
2007 Audi A4 ~ 4 labor hrs
Wagons
2007 Saab 9-3 ~ 2.8 labor hrs
2007 Audi A6 ~ 2.6 labor hrs
Sport Cars
2007 Nissan GTR ~ 5 labor hrs
2007 Porsche 9111 ~ 4.6 labor hrs
SUVs/Crossovers
2007 Porsche Panamera~3.5 labor hrs
2007 Subaru Forrester ~ 4.2 labor hrs
Pickup Trucks
2007 Ford F-350 ~ 2.5 labor hrs
2007 Chevrolet 2500HD ~ 3.2 labor hrs
Range = 2.4 labor hrs to 5 labor hrs
Why do labor times vary so much?
There are many reasons why the cost of labor will vary. For an intercooler repair those who have side mount intercoolers might take less time than a front mount intercooler. The times can change from vehicle to vehicle because some repairs will require taking off additional parts to get to the intercooler. Some intercooler repairs require special tools and special processes that are car specific, which will add more labor.
An intercooler repair is often will require about 3 hours of time. This can change because some cars or trucks have many pieces to remove before accessing the intercooler. There are many different layouts for engines and the many parts that makeup it an cars motor.

Labor times vary because the design of the part and the rest of the parts are different from other vehicles. By having these averages you can estimate the time yourself and be able to apply that when it is time to do your intercooler repair.
When you know what to expect when going to your mechanic you'll feel more confident knowing you did your research. It is also a good idea to get a second opinion from another mechanic. It is okay to trust the mechanic you go to but prices can sometimes vary between mechanics. You'll be able to go back to your mechanic and tell them the quotes you gathered and hopefully they'll work with you. You'll want to know your intercooler cost and how much it will be to repair so you have guidelines going forward.
How to Save Money on an Intercooler?
Saving money on car parts is easier than ever before. Ask your certified mechanic for the exact part numbers that are needed for the job and get an estimate. Search online for the part numbers to buy the components at the same price your mechanic gets them for. This way you can avoid the mark-up and save big. When the parts arrive you can take them to the mechanic to have them install it. This way you just pay for labor.
Find Your Intercooler
To find the correct intercooler that is guaranteed to fit your car at an unbeatable price, use the Year, Make, and Model search at the top left of this page.  If you can find an intercooler cheaper elsewhere, give one of our US based car parts specialists a call and we guarantee to match that price. 1-888-907-7225. All of our intercoolers come with Free Shipping and an industry leading warranty.