Introduction:
The Oxygen Sensor, a part of the emission control system, is used to estimate the ratio of air and fuel in the engine's combustion chamber. The amount of oxygen in the exhaust is measured by the sensor and sent to the engine control unit (ECU). The ECU makes adjustments in the fuel injection to attain optimal efficiency.
Locating the Oxygen Sensor:
#1 Cylinder is the Key to Locating the Oxygen Sensor!
In a V-type motor, Sensor One(s) are in the exhaust system before the catalytic converter.
In an inline motor, the Rear Sensor (or Sensor Two) is in the exhaust system after the catalytic converter.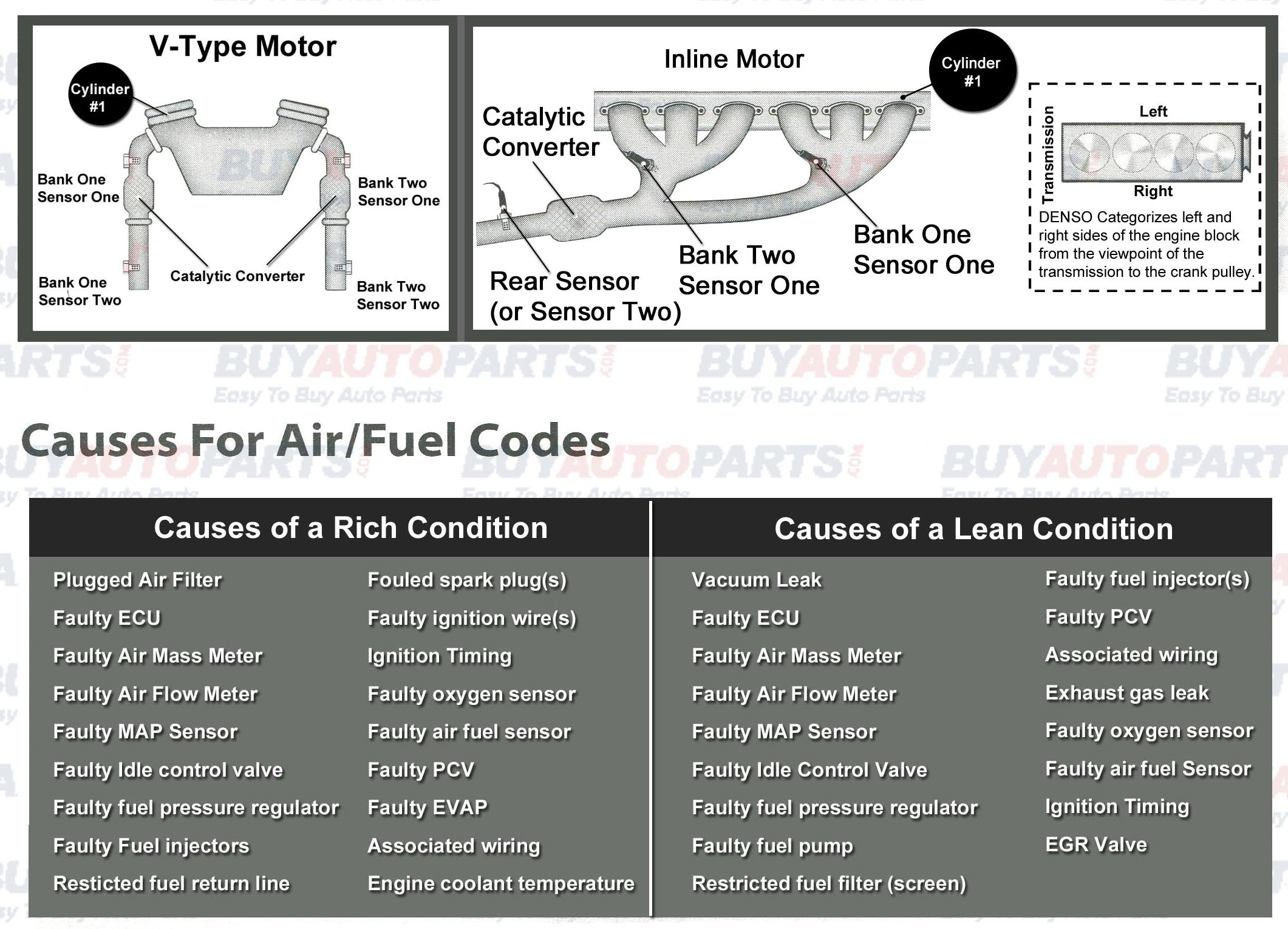 Location of the Oxygen Sensor Bank:
The illustrations below represents the typical engine mounting configurations. There are many variations depending on make and model. The buyer should take care to choose the correct sensor for the specific application location.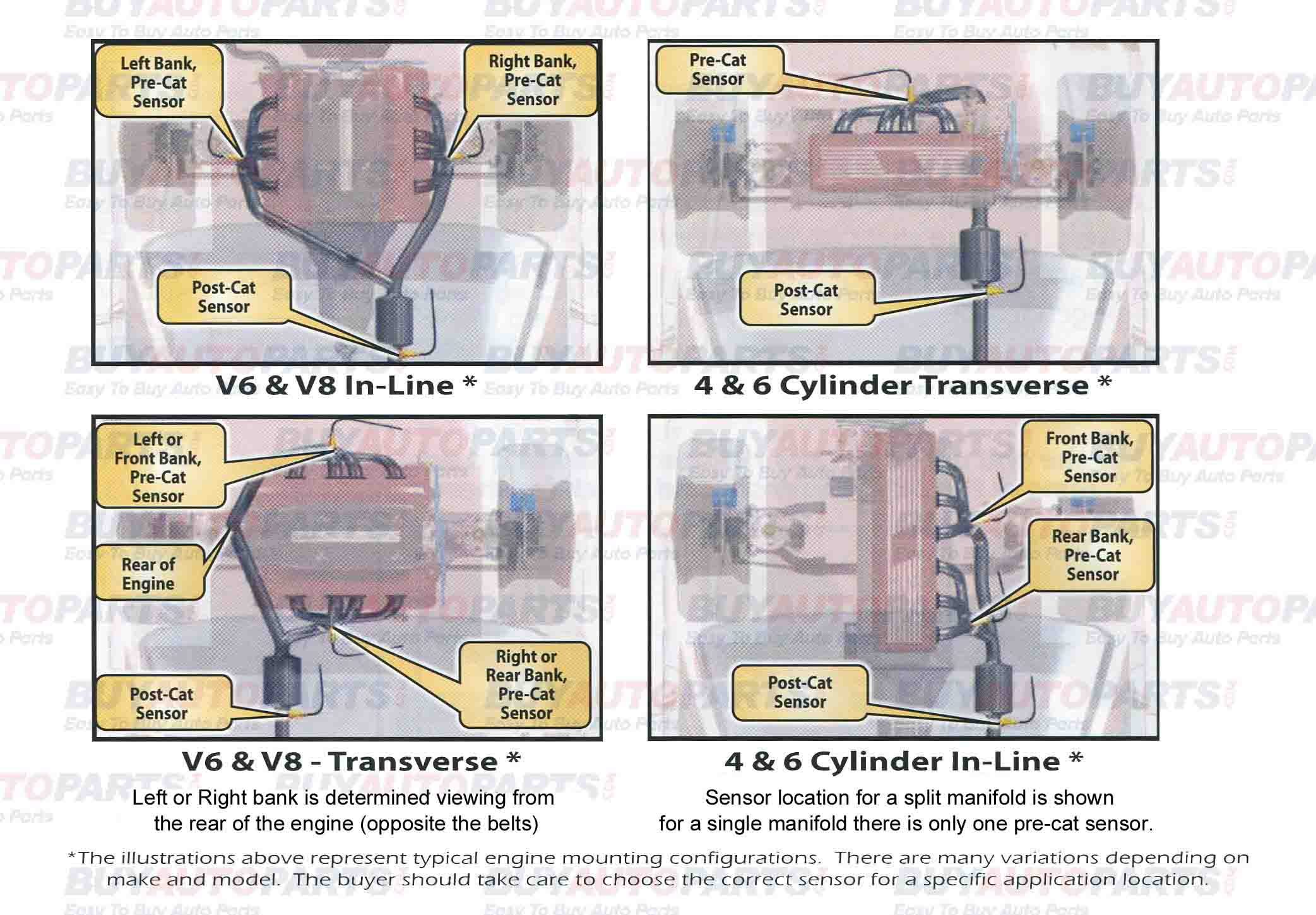 Get High-Quality Oxygen Sensors at Buy Auto Parts!
If you are looking to buy a genuine oxygen sensor, Buy Auto Parts is the right place. We will get you the oxygen sensor once you select your automobile's right year, make and model. Coming with an industry-leading warranty at unbeatable prices, our oxygen sensors are meticulously tested to meet or exceed industry standards. We also offer free shipping for purchases over $99
. Your order will reach you on time, as it will be shipped from one of our warehouses close to your location. If you have trouble in locating your part, our support team is at hand to help you: call us at or leave us an email at [email protected]. You can browse through our extensive line of throughly-tested OEM replacement and aftermarket parts for every make and model.