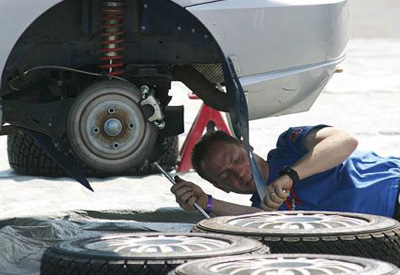 For those car enthusiasts on a budget, costly performance parts aren't always feasible. But if you love your car, you probably also want it performing to its maximum potential. Here are some tips for lower cost maintenance and possible upgrades that you can work on in order to help maximize performance.
1. Replace worn, rubber bushings with polyurethane bushings. This mainly applies to older vehicles but the differences you will feel will have you asking yourself "Why didn't I do this earlier?"
2. Make sure your tires are properly inflated, or invest in some new ones if they are becoming worn. If you have the funds to replace them with performance tires, you'll love the feel and enhanced cornering performance.
3. Try to keep all your suspension parts maintained or get new parts. There is a reason your mechanic is always suggesting new shocks or struts for your car, because it affects the quality of your drive. If you want a quality ride, take care of these parts, you will feel the difference. If this is something you are looking for we have an abundance of suspension parts:
Click Here for Struts
Click Her for Suspension Compressors
4. New tie rods. Accompany this with an alignment and you will get rid of common problems in older vehicles like clanking while turning and a wobbly steering wheel.
Trust me when I say this, if you do not maintain your car, the headaches will be worse and life will quickly become more expensive. Regular maintenance of your vehicle will allow it to perform the way it should for a longer time, thus making you happier.