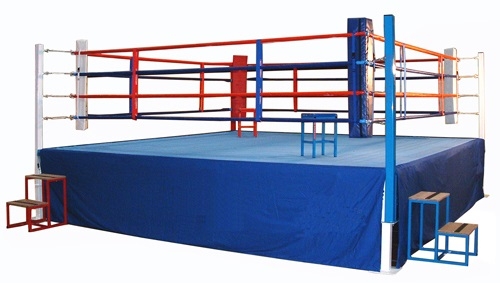 May 20, 2013 - As most trailblazers do, Elon Musk is setting out to do things his own way.  The thing about wanting to do things your own way is you will inevitably ruffle some feathers.  The CEO of Tesla is indeed doing some ruffling, and the feathers belong to a big bird.  But this big bird is not the one who hangs out and sings happy tunes with puppets.  This birds name is The National Automobile Dealers Association and it sings a very serious tune while hanging out in Washington D.C.
The reason why The National Automobile Dealers Association is upset with Mr Musk is due to the fact he wants to sell cars directly to the consumer, instead of using independently owned dealerships like all the other automotive companies.   Leave it to the new guy to try something groundbreaking and cause a ruckus in DC.
Are You Ready To Rumble!?!?
In the blue corner we have a 41 year old entrepreneur from South Africa.  He is responsible for Paypal. He owns a space exploration company. He is the first person to start a car company in the USA that went public in 54 years.  At a height of 5'10 and weight of 175 pounds, I give you Elon Musk! (I actually have no idea how tall he is or how much he weighs, but not having height and weight would ruin this awesome introduction.)
And, in the red corner we have the 96 year old Association out of Virginia.  One of the most powerful lobbyist groups in the country, with a solid network of state chapters supporting him. Last year he contributed more than 3.2 million dollars to candidates. At a height of whatever and weight of who cares, his friends call him NADA but officially he is known as the National Automobile Dealers Association!
Both Musk and NADA say they are looking out for the consumers' best interest.  Musk says he wants to cut out the middleman and pass on the savings to the consumer.  NADA says without dealers there is no competition and Tesla can charge whatever they want.
NADA has already won a few rounds with states stepping up and trying their best to keep Tesla out. Musk cannot sell his cars in Texas.  He can have showrooms, but he cannot provide test drives or even mention prices.  Consumers can buy a Tesla in Texas but it has to be online and Tesla cannot ship the car to a the buyer.  The buyer actually has to set up a third party company to ship the car for them.  Those are some Texas sized loopholes.
North Carolina is pushing to go one step further and ban online sales of the car.  So, you probably will not be seeing Cam Newton inside a S Model anytime soon. Virignia also denied Tesla a license to open up a store.
Most of these states are fighting Tesla because they fear other automotive companies will follow Tesla's example and it will be the end of auto dealerships as we know them. But maybe that is a good thing. The franchise dealer system was a way for automakers to get paid right away; as soon as they shipped the vehicles to the dealer.  If an automaker no longer needs to rely on this immediate influx of cash, then why should we force them to do it?
Tesla also owns their service stations.  Stating their technology is so advanced that they cannot simply rely on anyone to work on their vehicles. They need to be able to train the people that work on the vehicles.  NADA says this is scary, because if Tesla were to go bankrupt there would be thousands of Teslas out there with no one who knows how to work on them or how to get the parts.
Tesla has over 30 showrooms in the states and plans on opening a lot more.  Musk is trying to change the way the car business works.  He asks, "Why can't consumers buy cars online like everything else."
Every really great leader and company upset those that came before them, and this looks to be the case with Musk and his cars.  It will be interesting to see who ends up winning this battle.  My guess is both will win a fair amount of rounds, and this will be a fight waged in the courtrooms for many years.