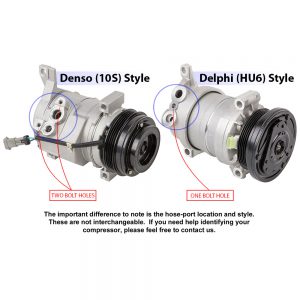 On 7th-generation (GMT800 chassis, 1999-2006) GM full-size pickup trucks, the AC system is a common failure point. In particular, if your truck is a 1999-2002 model with a gas V8, there are two different versions of the compressor; one made by Denso, and one made by Delphi. If you do not double-check which version you have prior to ordering, you could end up with the wrong part. Neither compressor is noticeably more common than the other, and there is no specific option or VIN digit that indicates which model you have, so the only way to verify your compressor model is by looking at the compressor itself before placing your order. You could look for a Denso or Delphi label on your original compressor, but in case it's missing or no longer readable, there are a couple physical differences as well.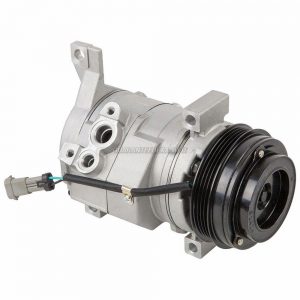 The Denso 10S20 compressor (BuyAutoParts part number 60-01588) is easiest identified by the line ports in the center section, held on by two bolts.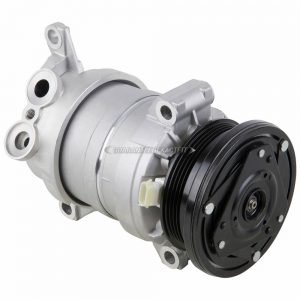 The Delphi HU6 compressor (BuyAutoParts part number 60-00970) has line ports on the rear head, and both lines are held to the compressor by a single bolt.
Both versions of this compressor will also have a port for a pressure switch located on the rear head of the compressor, which can easily be swapped over from your original part. If you are still unsure which version of the part you have, check your original part for any part numbers, or contact your dealership with your VIN and ask them for the OEM part number that corresponds to your vehicle. Contact us, and we can look up any part numbers you may have to make sure we have the correct part available. Both of these compressors are also available as a complete AC kit that includes the compressor, receiver/drier, expansion valve, PAG oil and a set of O-rings for all the lines that are disconnected when the new parts are installed. Make sure to replace these parts and flush the AC system thoroughly for better long-term reliability. If there are any further questions or concerns, contact us and our US-based customer service team would be more than happy to help you get the correct part the first time!