Introduction:
The starter is an electronic device that turns the engine on when the car is started. It is located near the transmission.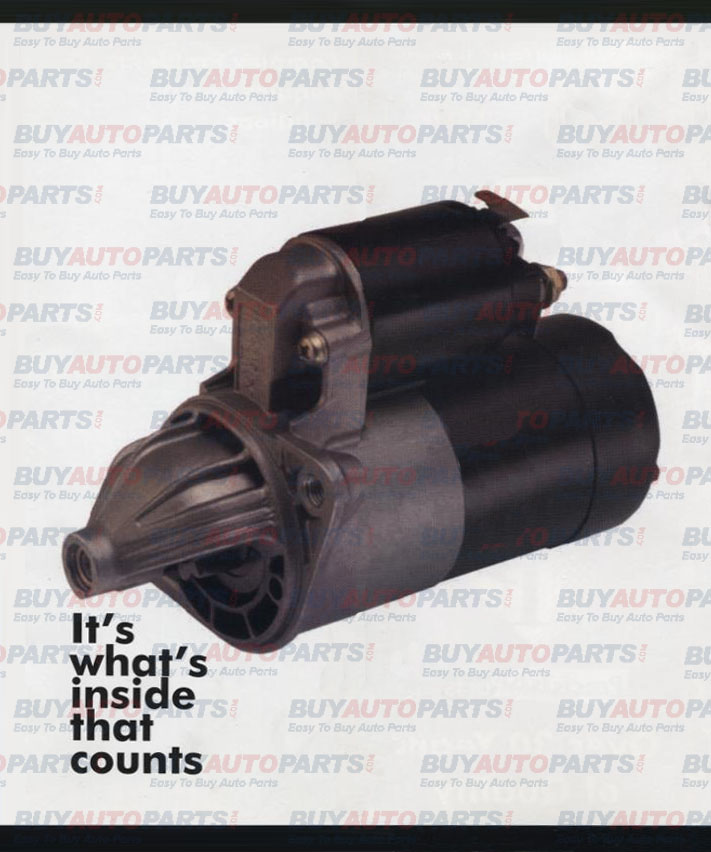 Components of a Starter:
The important components of a starter include the following:
Armature: It is the central component of the starter motor. It runs in the field produced by the armature coils.
Commutator: It is a part of the shaft at the rear of the starter housing. The brushes run on the commutator to conduct electricity.
Bendix: It is a drive that includes a specific combination of a spring and gear. As soon as the starter receives the signal to start, the gear extends to engage with the flywheel, thereby starting the engine.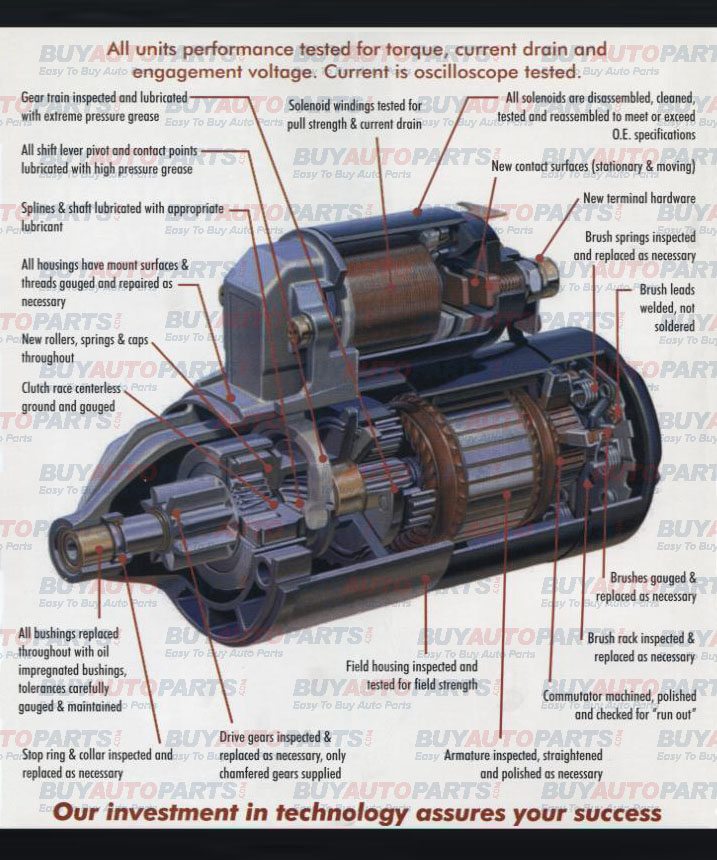 Working:
When the vehicle's ignition key is set to the start position, an electric signal is passed through the micro-chipped key. The signal is then sent to the body control module or the automobile's computer. The signal then passes through the burglar alarm and neutral safety switch to reach the solenoid. The solenoid extends the Bendix gear out to engage with the flywheel to start the engine. When the vehicle's key is let out off the start position, the Bendix withdraws the starter gear from the flywheel.
Common Problems and Symptoms:
If any of the components associated with the starter such as the micro-chipped key, burglar alarm or the neutral safety switch malfunctions, it will not allow the starter to start the engine. A defective starter will fail to retract the Bendix gear once the engine starts running. Some of the common symptoms of a bad starter motor is the emission of a clanking, clicking or grinding noise when the ignition key is turned on and when the starter is engaged.
Place an Order for top-quality Starters at Buy Auto Parts!
At Buy Auto Parts, we stock a wide variety of starters for every car make and model. We have genuine OEM replacements and premium aftermarket parts. All our car parts are thoroughly tested and come with an industry-leading warranty. To view the parts that fit your vehicle, select the right year, make and model of your car on our online catalog. At Buy Auto Parts you will find high-quality starters at unbeatable prices, with free shipping over $99 in the continental United States. If you have any questions about our car parts, call our toll-free support line or email us at [email protected].