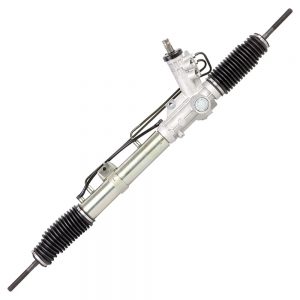 While they were the darling of the "yuppie" class when new, the E30 and E36 BMW 3-Series from the 1980's and 1990's have now settled somewhere between "cheap enthusiast favorite" and "appreciating classic". The E30 M3 is nearly a six-figure car now and the E36 M3 Lightweight is even past that, but an E30 325is or E36 M3 is a fun weekender that you probably won't lose any money on if you keep it for a few years, and an E36 328i or E30 318is can be either a fun daily driver or a budget track car.
There's a lot of reasons for the enthusiast to like a 3 Series. NASA (National Auto Sport Association, not the space people) has a Spec E30 series where each car is outfitted identically in an effort to keep costs under control while still offering racing a step above ChumpCar or 24 Hours of LeMons (where any BMW is also a popular choice). Now that the "drift tax" has turned any clean stick-shift 240SX or AE86 Corolla into a five-figure purchase, the E36 is the new default starter drift car. The newer E46 offers these same advantages with a nicer interior and more modern tech and safety. Any generation of 3 is backed by a thriving aftermarket, plenty of technical expertise out there from a dedicated fan base, and manual transmissions don't become uncommon until you get to the E90 and E92 models, which haven't depreciated to that point yet anyway.
Seeing as how much our catalog is steering components, one big trend we've noticed recently is the steering rack from a Z3 being adapted to fit an E30 or E36. The Z3 was a Miata-like sports car that featured E36 drivetrains with suspension adapted from the earlier E30, including the semi-trailing-arm rear suspension that the E36 replaced with a more advanced multi-link setup (except for the oddball 318ti hatchback, which is its own neat piece of BMW history). It made its debut as a controversially non-British choice for James Bond's car in Goldeneye (based on the Nintendo 64 game, of course) and was successful enough to merit three generations of a follow-up called the Z4. It was launched as a roadster, but a neat-looking "coupe" that looked more like a 2-door station wagon was later added to the lineup, as were the Z3 M Coupe and Roadster, with either the 240 hp S52 engine from the E36 M3, or 333 hp S54 from the E46 M3. An S54 M Coupe is now as much a darling of the BringaTrailer set as an E30 M3 or any Guards Red Porsche.
Since the Z3 used so much 3-Series componentry under the skin, the steering rack is a direct bolt-in replacement, but it's used as an upgrade because the steering ratio is much quicker for a faster steering response. The Z3 rack is 2.75 turns, lock-to-lock, while the E30 and E36 racks they interchange with vary between 3.0 and 3.9 LTL. BMW's reasoning was that a sports car buyer would expect that quick turn-in, while a lot of buyers (or let's be real, lessees) of new 3-Series models are buying it as their primary car, and are more interested in secure and predictable handling than putting down quick autocross times.
The only physical difference is a bracket for one of the hard lines on the rack and pinion that acts as a cooling loop. The bracket is completely optional; you could either zip-tie it to the mounting point on the subframe, or just leave it as-is, but since we discovered that most of our "Z3" racks are actually going onto E30s and E36s, we've started including the bracket, which must confuse at least some Z3 owners. We've also partnered with Duralo to offer a brand-new BMW Z3 steering rack and pinion assembly that does not require any core deposit or return.
This makes the process easier not just for the customer, but also helps us keep better control of our core returns so we can ensure that anyone who purchases a USA-remanufactured Z3 rack is getting exactly what they ordered and won't be disappointed once they install the replacement part. Like all Duralo steering racks, it is backed by a limited lifetime warranty.
To better illustrate the difference between all the steering racks available for E30, E36 and E46 BMWs, check out this guide:
| | | | |
| --- | --- | --- | --- |
| Fitment | Chassis Code | Ratio | Order Link |
| 84-85 318i, 84-88 325, 84-86 325e, 86-87 325es | E30 | 3.88 LTL | Order Here! |
| 87-93 325i, 87-91 325is, 90-92 318i & 318is | E30 | 3.88 LTL | Order Here! |
| 1988-91 325iX AWD | E30 | 3.88 LTL | Order Here! |
| 1988-91 M3 | E30 | | Order Here! |
| E36 318i/323i/325i/328i & is, 318ti, 95 M3, 98-02 Z3M | E36 | 3.25 LTL | Order Here! |
| 1996-2002 Z3 Non-M | E36/7, E36/8 | 2.75 LTL | Order Here! |
| 1995 M3 | E36 | 3.0 LTL | Order Here! |
For further assistance in getting the correct steering parts for your BMW or anything else, contact BuyAutoParts for knowledgeable assistance. Our business began over 30 years ago with steering components remanufactured in the USA, and in addition to those, we also offer brand new and remanufactured steering pumps, racks, gearboxes, linkage and more from known and trusted brands like ZF, Borgeson, Maval, Duralo and more. Every steering rack we sell is backed by a minimum three year, unlimited mileage warranty, with lifetime warranty options available at checkout, and US-based customer service.