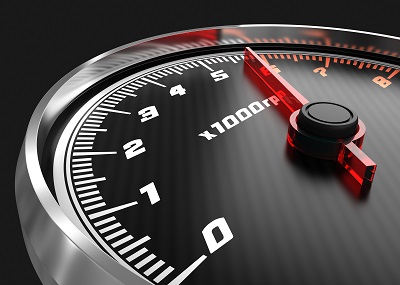 Are you getting the most out of your car's performance? Whether it's better gas mileage, increased horsepower or overall better engine efficiency, there's always something that could use improvement. Aside from handing over your car to a master mechanic for a complete overhaul, the next-best way to optimize your car is to consider performance auto parts.
The term "performance auto parts" is loosely defined – depending on who you talk to, it could mean ultra-expensive, hard-to-install components, or it could also be defined as any additional part that boosts your auto's complete performance profile.
We've compiled a "shortlist" of essential high performance auto parts – a "Holy Grail of Car Enhancement," if you will – to help you figure out what specific components will take your car to the next level. Want to really save some money in the process? Install the parts yourself. With labor costs exceeding $50 per hour at many garages, an "affordable" performance upgrade can quickly get too expensive. Let's look at four different performance auto parts, with a brief explanation and benefits for each:
Catalytic Converter Back Performance Exhaust
Unlike stock systems, a "cat back" performance exhaust uses larger pipes, resulting in greater torque and horsepower. This performance boost also comes with a unique sound, as well – it's not hard to hear a car that's had a cat back performance exhaust installed. A typical cat back performance exhaust kit includes extension pipes, installation hardware, hangers and even mufflers.
Performance Clutch Kit
For cars with manual transmissions, the transfer of power before and after shifting is critical to optimum performance. If your stock clutch system doesn't deliver the results you're looking for, a performance clutch kit may be just the thing to kick your car into another gear. Because many stock clutches leave much to be desired, a performance clutch kit is one of the most popular methods to instantly upgrade your car's shift sensitivity, power transfer and acceleration – with a new clutch, your car's transmission spends less time disengaged and more time in gear. The end result is a more enjoyable, more responsive ride.
Engine Tuner
For a quick and relatively inexpensive performance upgrade, consider an engine tuner. Essentially a way to "reprogram" your car's factory electronic settings, an engine tuner tweaks existing settings to optimize engine efficiency, power and performance. These attributes including ignition timing, turbo boost capability, engine torque and many others.
Air Intake Kits
Looking for tangible results right away? Install a performance air intake system for your car. In just a few short steps, your car will see noticeable enhancements, including better acceleration, better gas mileage, enhanced sound and even better overall filter performance. Not bad for a single component!
With a great selection of affordable performance components, Buy Auto Parts is the best place to start your auto upgrade. Our competitive prices will fit your budget, and with free ground shipping on any order over $50, you'll save even more!
From cat back performance exhaust kits to the latest & greatest engine tuners, BAP offers exceptional variety and value. Browse our performance auto parts store – there are plenty of accessories, components, kits and more.  To order your auto components today, please call our performance parts experts at (888) 907-7225. We look forward to helping you today!
Written by: Dara Greaney