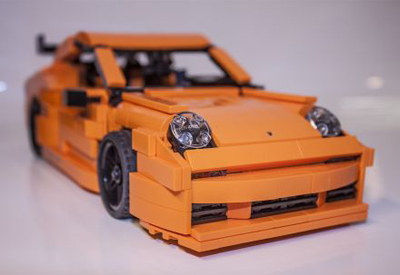 It truly seems like you can build anything out of Legos these days. The Danish toy company hooks kids when they are young and curious and those kids who are most engaged in the art of the Lego grow up to build cars, out of Legos. This certainly must be what happened to Australian entrepreneur Steve Sammartino and Romanian technology enthusiast Raul Oaida, as they just built a working Lego car. The Lego car took about 18 months to build and is made up of 500,000 Lego pieces and is completely powered by air.
You might be asking if and how it actually works? The 500,000 piece car has hit up to 18 MPH on a mean suburban street of Melbourne and is operated by four air-powered engines and 256 pistons. Yes, the engines and pistons are made of Legos too.  There are videos of the Lego car in action going up all over the internet and while the ride does not look very comfortable or safe the fact that these two guys built a car (that works) completely out of Legos is amazing! Sammartino told a news outlet that they limit the mileage and distance of this bad boy because they are terrified of a possible "giant Lego explosion" if anything were to ever go wrong. This is completely understandable as I am sure this car meets absolutely zero safety standards. [Related Car Safety Article: How Dangerous is the Porsche Carrera GT Really?]
Another cool thing to note about this vehicle is they used crowd funding to fund the very expensive project. Using the wonderful modern fundraising resource known as Twitter, Sammartino sent out a tweet looking for people to invest in an "awesome" start-up. From that, he got about 40 Aussies to invest at least $500 in the project, he only asked for about 20 participants in his original tweet. That was about 18 months ago and now the Lego car is a viral sensation, looks like those investors will be happy with their investment.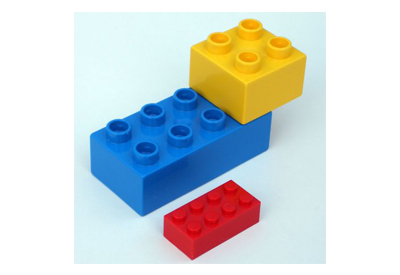 http://ow.ly/rYauz
In an interview with the BBC Sammartino debunks my original theory about him by stating that he is neither a car enthusiast nor a Lego enthusiast, just a technology enthusiast. Don't let it discourage you kids, keep building those mini Lego cars. [Related Article: 14-Month Old Girl Buys Car On eBay]
Note: Lego Car Is Not Pictured In This Post 
Here is a video of the Lego Car: