Think "gearhead," and you probably come up with images of blue-collar guys working on cars. And grease – plenty of grit and grime. What most people DON'T associate the term "gearhead" with are celebrities. For some reason, we all think that wealth and fame automatically excludes a certain segment of the population from the everyday endeavors of Joe Sixpack.
However, there are plenty of well-known entertainers, athletes and others who are known just as much for their passion for cars as their overall fame.
So let's raise the curtain and reveal the top-10 celebrity gearheads.
Jay Leno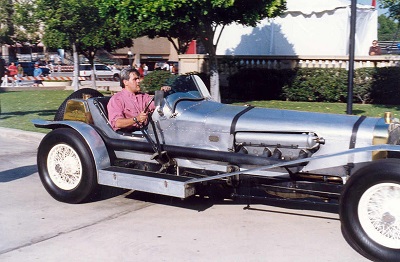 The former "Tonight Show" host and legendary standup comedian is serious about his cars. It's one of the few things the jokester is actually serious about. Leno owns well over 130 cars and close to 100 motorcycles, including some of the most-coveted classic cars in the world. And he doesn't just talk the talk – Leno actually works on his famous rides.
Ralph Lauren
You wouldn't think a fashion mogul would be crazy about cars. But you've probably never met Laruen and his collection of sporty cars. His collection is a veritable A-to-Z of classic sportscars, and he's wealthy enough to drive one basically one day per month. Lucky guy!
Billy Gibbons
Gibbons, who established his fame in the 80s by producing popular music videos, doesn't just collect cars. He actually designs them, with stylish touches even the grittiest gearhead has to admire. In fact, Gibbons recently unveiled an extra-long modified Cadillac that costs a cool million.
Jerry Seinfeld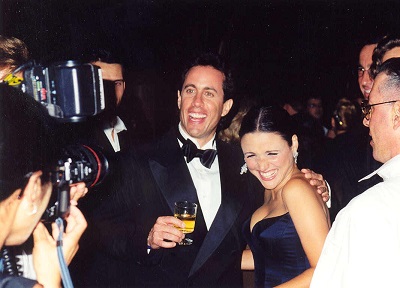 Hmm, there must be something about comedians and cars. Seinfeld's TV show might've been about nothing, but the same can't be said for his massive car collection. So what is Jerry's preferred car of choice? Plenty of Porsches – and we're betting that he doesn't let Kramer borrow any, even for a short drive down the block.
John Travolta
Vinnie Barbarino's come a long way since his days as a Sweathog in Mr. Kotter's class. These days, Travolta's garage includes more than a dozen dazzling rides, and they're not even the most impressive thing sitting around – he also has a Boeing 707! In this case, gearhead means cars and planes.
Manny Pacquiao
Mayweather may have gotten the best of Manny, but we'd like to see Floyd's car collection beat Pacquiao's. The former world champ has a Ferrari, Porsche, Mitsubishi Pajero and plenty other hotrods to choose from.
LeBron James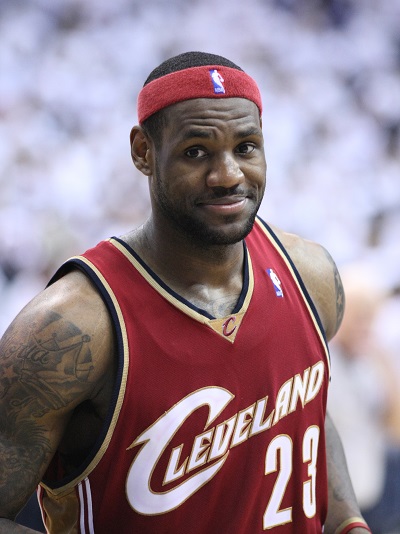 Currently holding court as the top basketball player in the world, LeBron's as much a gearhead as he is a go-to option in the final seconds. His all-white Camaro SS isn't to be missed. The NBA's reigning king also has a Ferrari F430 Spyder. Being a pro baller is good work, if you can find it!
John Cena
Let's head to the wrestling ring for the next gearhead. Cena's tastes are purely all-American hotrod, from the glory days of the muscle car. No fancy Italian sportscars or finicky imports, thank you very much. Cena's tendencies put him in line with many of the traditional gearheads out there.
Floyd Mayweather
Seems like Floyd wasn't too happy about us calling him out (see Pacquiao above). As it turns out, Mayweather beats Manny in the ring and the garage. Not known for spendthrift ways – hey, wouldn't you spend some dough if you made $200 million on your last fight? – Mayweather's prize possession (aside from his world championship belt) is a pearl white Bugatti Veyron. You lose, Manny.
Nick Mason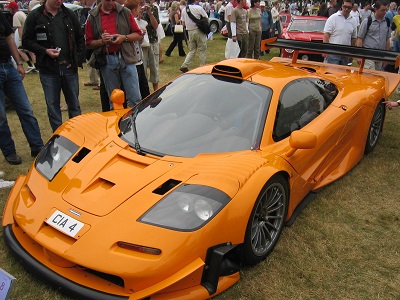 Earning megamillions from his time as Pink Floyd's drummer, Mason has channeled his passion from music to cars in recent years. Picking out Mason's top car is like choosing a favorite Floyd tune – nearly impossible. Our pick? His insanely expensive McLaren F1 GTR. Careful with that gas pedal, Eugene.
Even if you're not a megastar with a garage-full of classic cars, your passion for cars still burns within. BuyAutoParts.com has all the parts you're looking for, whether it's an '84 Escort of Mayweather's Veyron (actually, we'll have to check on those parts).
To speak with our auto parts specialists, please call (888) 907-7225, or go to the BAP contact page to chat with our team. We hope you enjoyed this sneak-peek into the world of rich & famous gearheads. Thanks for reading our blog – check back soon for more content, or browse our archives for more news, analysis and stories.
Written by Dara Greaney