February 26, 2013- A HEMI Engine-  HEMI coming from the word Hemisphere – is the engine that tended to be used in powerful, muscle cars, drag racers and even certain trucks. Most abundant in the late 40s to the 70s, the HEMI engine was wildly powerful. Associated with powerful engines, the HEMI is one of the greatest engines for car enthusiasts.
"Born" in 1948, created by Harry Westlake and his team, the first HEMI Engine was used in a Jaguar. However, three years later in 1951, Chrysler introduced the first ever 180 horsepower engine, using the HEMI V-8 in several different Chrysler cars. This was known as the 331 HEMI, as it has a displacement of 331 cubic inches.
Chrysler kept improving the HEMI until 1964, when they produced a 426 cubic inch HEMI engine. The 426 HEMI gained fame in the auto world when it was used in vehicles that came 1st, 2nd and 3rd in the 1964 Daytona 500 NASCAR event.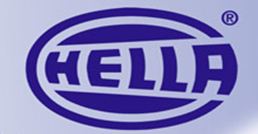 The secret behind the HEMI was its supremely efficient combustion chamber; the combustion area within the head has a half-moon shape. At the time, most cars used flat heads – a less expensive engine that had the valves in the block, rather than the head.
The main uses for HEMI engine over the Flathead were that the surface area in the engine itself was much smaller, which meant that less heat escaped and the fuel would burn in a more efficient manner. The valves were also larger, which helped increase airflow throughout the engine.
However, there is a reason not all engines used hemispherical heads, over Flatheads.  The hemispherical head could not realistically fit four valves on each cylinder, the design is too complex. This is not an issue if you are in a racing event like NASCAR, but the majority of street cars have four small valves, and use a Pentroof style design. This also had a better combustion chamber, as it was smaller and this means that you lose less heat.
As well as this, the hemispherical chamber also has increased production values, and is about a quarter of the weight than a Flathead. There is also the issue with emissions standards now, with people working diligently to stop the excess.