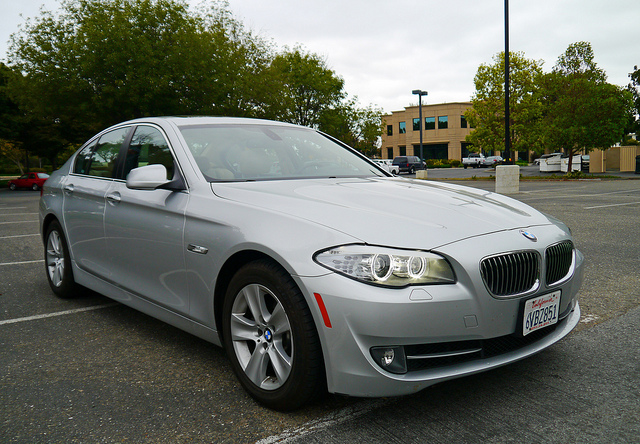 I was recently on a business trip in Orlando, Florida and the rental car lady politely said – 'Sir we only have a BMW left, will that be okay?'. The line of families waiting for a car to head to Disneyland, lead me to believe that no one else was going to want it. While it wasn't the economy class I ordered, it would have to do. A silver 2014 BMW 528i, with the Steptronic transmission. It's a fun addition to any trip.
I have to admit, I have never been a big BMW guy. I have nothing against them, I think they are great cars, they were just always out of my price range or impractical. With 2 kids and a dog, I'm more of an SUV guy these days. When I do get some play time it's usually in turbo powered cars. Up until recently BMW has not offered turbocharged engines in the US.
Most would be surprised to see the 2.8 edition here.  Even I would have guessed the 535 was the base model with the 550 being the upgrade.  BMW actually offers the 5 series in about 5 different gas engines, 5 diesel, a hybrid and a turbo.  Combined with xDrive and other editions there are over 22 combinations.  Given its global selling status, it's not really that surprising. The 528 has 258lb of torque and 241 horsepower, more than enough for this car. Combined with the 8 speed and you have a very fun car to drive.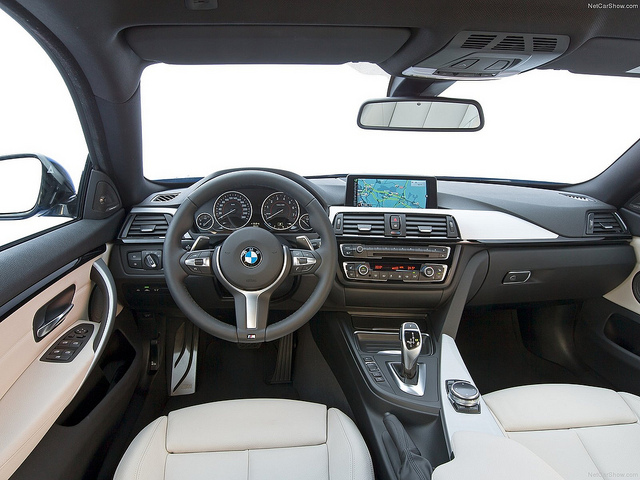 The car is built on the F10 chassis. Shared with the 6 and 7 series it's a highly refined platform from an engineering perspective. The steering rack is responsive and the suspension is tight, with very low body roll in the turns. The criticism of the F10 is that the styling is bland, and I would agree. It does not stand out quite enough, it doesn't even look like a 2014. It could be confused with an older model.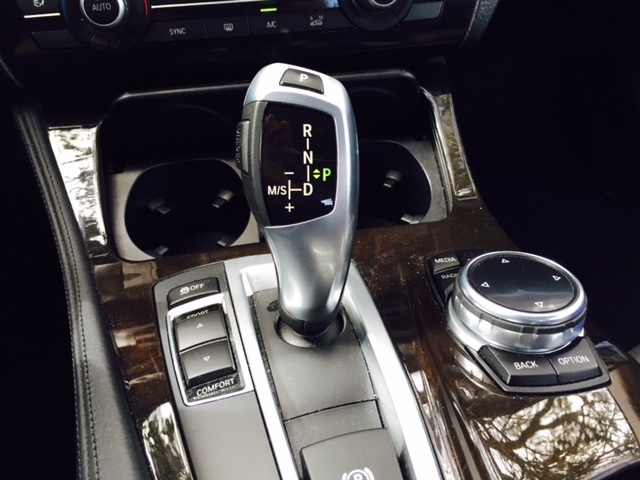 The fun part for me was the transmission.  While not the 6 speed manual that is an option, the 8-speed automatic with Steptronic comes awfully close. You can see in the image, that I'm doing 80 while in M5 and 90 while in M6 at only 350 RPM. The speed warning that beeps at you and shows up on the screen when you cross 80MPH is clearly because it's very easy to do so.  It's just a little reminder that you are probably speeding.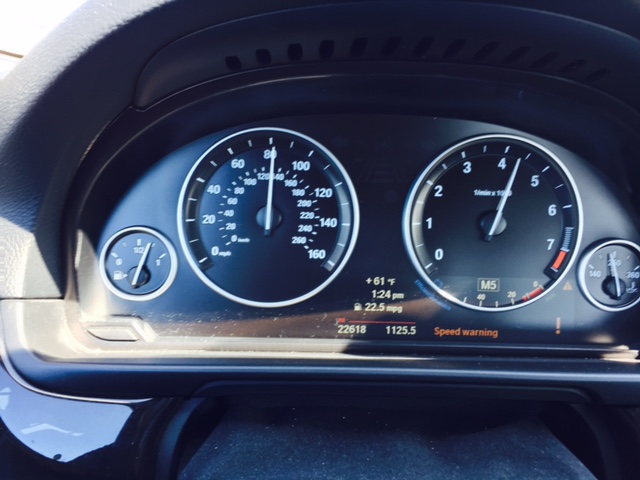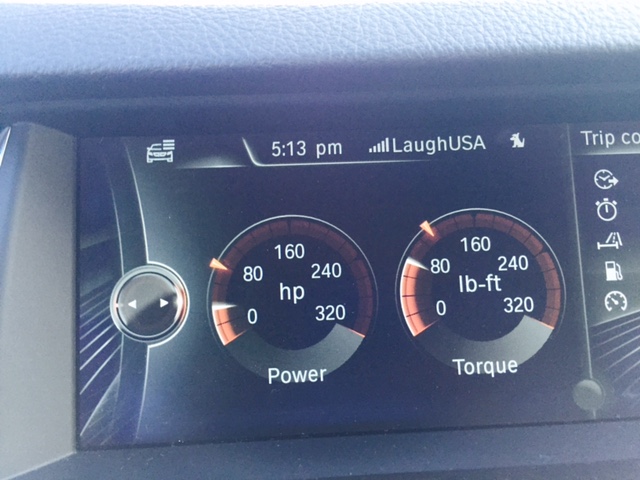 This model also came with Efficient Dynamics - BMW's fuel savings system.  You have an ECO, Normal and Sport mode option as well as some other features.  With limited time to play, I kept it in Sport.  I like what they are doing, but it's pretty straight forward.
One of the features I did enjoy was the large LED display high u in the center console.  With viewing options of everything you could imagine, but my favorite was having power and torque on display, to see what the car was doing. To show that this car had plenty of power, I tried hard to push the torque and power above 200, but could never get there are city roads or highways.
Written By Dara Greaney