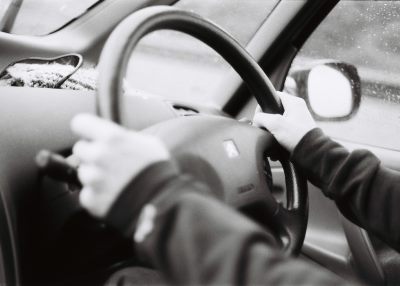 If you know what a steering gearbox is and what it does then go ahead and give yourself a pat on the back. Most people just know that the steering wheel is what you use to control your vehicle's steering and have no idea what is really going on under the hood. Well, what many of you don't know is that the steering gear box is an essential piece of the steering system in the vehicles it appears in. Since this part is under the hood, you might have no idea something is wrong with it. Given the importance of this part to one of the most important functions of a vehicle, maintaining the steering gearbox in a good condition is vital to the safety of your driving experience.
What does a steering gearbox do exactly?
This part responds to the movements of the steering wheel and therefore steers the wheels in the corresponding direction. It transmits your steering shaft's movement to the wheels, thus allowing you to switch lanes, make tight turns and corner. Since the gearbox is so important to the control you have over your vehicle you can infer as to why a worn steering gearbox would be so dangerous. [Read about different gearbox types]
Why is it dangerous to drive around with a worn down steering gearbox?
A worn gearbox leads to excessive play in your steering wheel. Which is a mechanics way of saying that you slowly lose your ability to control the vehicle as the part becomes more and more worn. Driving at high speeds like this gets increasingly dangerous and the longer you are either unaware or willfully ignoring it, the more likely that the excessive play can become life-threatening. [Find out what a steering gearbox typically costs]
What are some symptoms of a worn steering gearbox?
You are probably saying to yourself "I'm no mechanic, how do I avoid putting myself in danger thanks to a part I can't even see?!"
Well, there are several symptoms you can feel while driving. The first is that the force you need to apply to your steering wheel to properly steer the vehicle will increase. Steering effort increasing or becoming jerky or uneven is a definite sign something is up.
Another sign is that your steering wheel actually feels loose or has excessive play.
If I scared you enough with what I wrote earlier then you can go ahead and look a little deeper for two more symptoms. First, check for any leaking fluids from the steering shaft seals, this is a common sign that your gearbox is failing. The next thing you can do is inspect the steering gearbox for any cracks. Below we have included a photo of what a gearbox typically looks like. You can usually find this guy attached to your steering column which attaches to the steering wheel (the easiest way of finding it).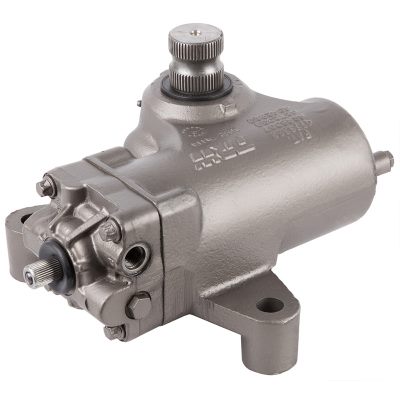 While this information may or may not be important to you right now, please always keep an eye out for any of these symptoms you just read about. Because as I inferred in the title of this post, a new steering gearbox can save your life!
Written by Dara Greaney