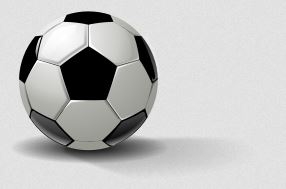 As I am sure you know by now, The World Cup starts tomorrow. It is the largest sporting event in the world. Or, perhaps you do not know because you are most likely American and Merica don't care bout no soccer.
Since it is the largest sports event in the world that means it will have billions of eyeballs glued to the television.  Each set of eyes belonging to a single fan, hoping, dreaming, and praying their country will be able to hoist the trophy at the end of the month long tournament.
This event could not be more pure. Unlike regular soccer leagues around the world, the teams in The World Cup do not wear sponsor's names across their chests.  The name they bare is that of their country.
Because of the amount of eyeballs and the unadulterated purity of the event, it's only natural car commercials would flock to The World Cup to pitch their unrelated vehicles in unrelated ways.
Kia, decided the only way to get Americans into soccer is to have a VictOria's Secret model drive a Kia around the USA and change the TV channel. Let's face it, they are probably right.
CLICK HERE TO SEE THE ADRIANA LIMA KIA COMMERCIAL
In all honesty, I am actually very excited for the World Cup. However, I am not thrilled about having to record the games while I am at work.  This Hyundai commercial really nailed it.
CLICK HERE TO SEE THE HYUNDAI RECORD COMMERCIAL
And, this commercial is not from this year's World Cup, but it is a classic.  Right before the USA played England in 2010, Dodge released this ad.
CLICK HERE TO SEE GOOD OLE GEORGE STICK IT TO THE BRITS
[Related Post: Funniest Car Super Bowl Commercials]
[Related Post: Rare NBA Car Commercials]
By: Yugo Pantera