Ever see an old movie, and notice the driver turning the wheel over, and over—just to make a right at a stoplight? That's because that car probably didn't have power steering! We take it for granted today that even the oldest cars have power steering. For much of automotive history the steering wheel was a mechanical means of turning the wheel, this made it especially hard to turn the wheels when the car was at a complete stop, as friction fought the driver for every degree turned.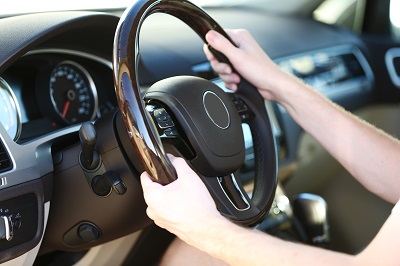 The first commercial power steering was made available by Chrysler in 1951, however the first patent for power steering came in 1876, and improved with a hydraulic version in 1902 by Frederick W. Lanchester. All to no avail, none of these designs were adopted by the handful of car manufacturers operating at the time.
It wasn't until the Roaring Twenties, that the prototypes for later incarnations of power steering were born. Francis Davis invented the first power steering that was actually fitted into a car, in fact the system used by Chrysler in 1951 leaned heavily on Davis' model.
The true utility of power steering wasn't fully displayed until the Second World War, when Davis' power steering patents were used to ease the strains of controlling heavy war machines such as armored vehicles. As with most inventions with military applications, the necessity of battle pushed the fledgling technology to prominence. By war's end over 10,000 vehicles were stalking battlefields the world over with the aid of power steering.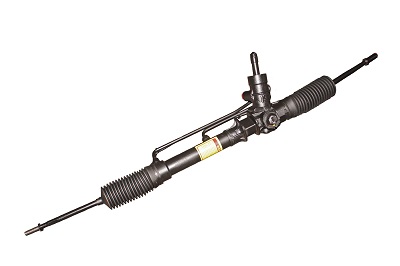 After the Second World War, Chrysler championed the technology, and over 1 million vehicles featured power steering by 1953. Despite the ubiquity of the technology, all power steering systems are not created equal! In fact, with the addition of electronic and multivariable technologies, great strides have been made in steering technology within the last 10 years, with companies such as Citroen, Toyota and Honda also releasing patents related to power steering.
We've come a long way from vacuum powered steering wheels, and even farther from the tillers originally used as steering mechanisms. So the next time you're able to quickly turn your wheels to avoid something in your path, be sure to thank Francis Davis—the father of modern power steering!
Written by Dara Greaney