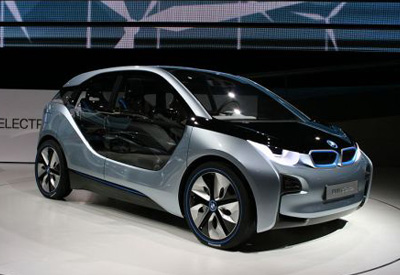 Following the lead of the entrepreneurial and innovative Tesla, BMW, the German luxury car maker, unveiled its first mass produced electric vehicle this past Monday. In all honesty, the BMW i3 is nowhere close to Tesla  in terms of luxury design. The i3 in my opinion is not very good looking, no offense BMW.  But it is a luxury car makers attempt at replicating what Tesla has been able to do so well; mix electric with luxury. In BMW's defense, the i3 is not a high price item, it is going to be sold in Germany starting at 34,950 Euros which is about $46,000 here in the states. You can't find a Tesla for that price.
The BMW i3 has a 170-horsepower electric motor and a lithium-ion, high voltage battery and its expected battery life is 80-100 miles on a single charge. BMW also made available an i3 with an optional range-extender, which is a fancy way of saying they can put a 34 horsepower gas engine that mounts next to the electric motor and extends the i3's range to 186 miles. The vehicles top speed is limited to 93 mph, which means that it will probably be the slowest vehicle on the autobahn when it is released this November in Europe.  The vehicle is not scheduled to be released in the United States until sometime in the first half of 2014.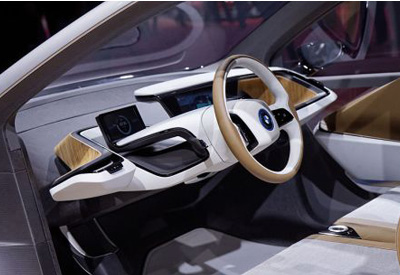 In the world of luxury vehicles, this move puts BMW one step ahead of its main competitors in the growing electric car market. In the world of electric vehicles, the i3 seems to hit a happy medium between more affordable competitors like the Chevy Volt and the Nissan Leaf and a higher ticket price competitor like the Tesla Model S. Even though I don't really like the i3's design, I applaud BMW for getting into the electric car market and it is worth mentioning that the i3 has been getting praise from auto experts around the world.
What are your thoughts about the BMW i3?