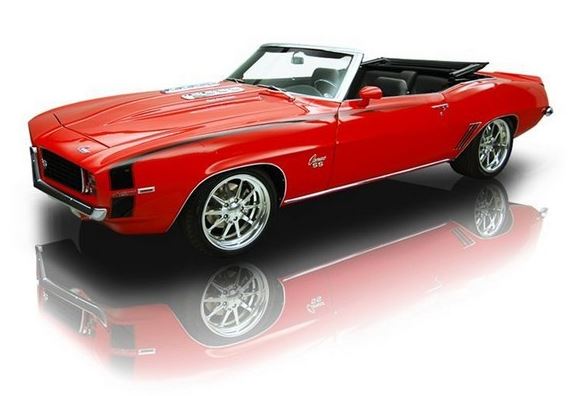 April 1, 2013 - Yep, it's that time of year again. You can see it happening throughout the nation. Well, at least anywhere the temperatures are beginning to creep toward spring. Look at the front corner lot of any car dealership and you'll see them starting to make their appearance.
Automobile dealers are just like any other marketing specialists. They know how and when certain products will sell and when they won't. Convertible drop tops, hard tops, T-tops, and sunroofs begin to grace the front lines around this time of the year.
As the sun rises in the east and the mercury rises toward the top end of the thermometer many baby boomers begin to start stirring around. No one is getting younger or spryer, but they are surely wanting to sew up all the oats they can.
You know what I mean. Over the last couple of decades there's been an enormous increase in the gray and white hairs seen whisking about in the spring and summer breezes. Tops down, cools shades dawned, and pedals to the metal while the trees rush by.
So, what do boomers like to buy?
Most boomers are either in or passing through the mid-life area and can therefore afford to enjoy all their years of hard work. And they are. According to many stats out there, the boomers are purchasing the majority of BMWs, Audis, Corvettes, Mercedes, etc. Many of those fashionably come in a convertible option and many with a hefty tag.
But that's okay right. What's all that hard work for, but to enjoy? Seriously though, as responsible as this generation has been throughout history; sending their kids to college, building subdivisions, teaching us all many life lessons, and reminding us to stay young and enjoy life….why shouldn't we also get to enjoy a little red convertible ride around town for a few years?
Convertibles come in varying price ranges if you're looking. So, look around and see what fits your budget. Here's a couple of suggestions based on 2012 pricing.
Under $30,000 – Ford Mustang & Mazda Miata
Under $40,000 – BMW 1 Series
Under $55,000 – Audi A5 Cabriolet, BMW 3 Series, & Mercedes-Benz SLK
So whether a boomer or a youngster, go ahead and drop the top and enjoy your life. It only comes around only one time!