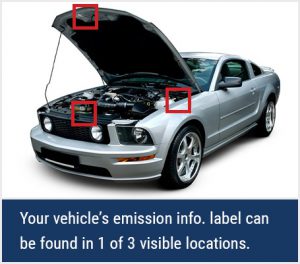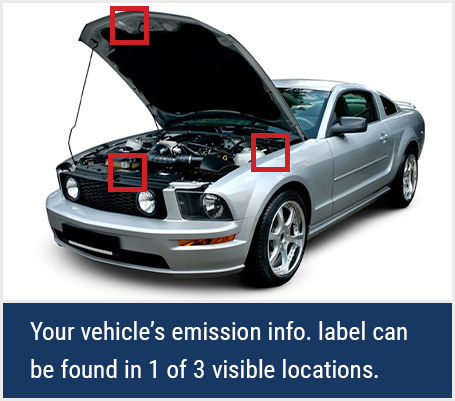 There are two different levels of emissions compliance for vehicles in the US, and it's important to verify both which one your vehicle is originally equipped with, and which one your current location mandates.
EPA (Environmental protection Agency) or Federal emissions meet all federal requirements, but are not legal in California or anywhere else that requires CA emissions.
CARB (California Air Resources Board) or 50-State emissions are, as the name implies, fully compliant with all emissions standards in all 50 states.
Confusingly, there are replacement emissions parts for CARB-certified vehicles that have not been tested by CARB, and are therefore not legal for sale or use in California or any other CARB states. On the other hand, there are CARB-legal replacement options for vehicles with a 49-state emissions package, if you happen to live in California but own a car purchased in another state.
Your vehicle should have a label under the hood that specifies if it has CARB or Federal emissions equipment. If you are unsure whether your area requires CARB-certified emissions standards, you can contact any vehicle inspection station in the area where your vehicle is registered to make sure.