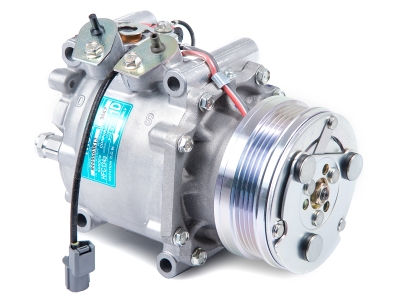 Air conditioning is something many people take for granted… until it stops working. It can be annoying if during a hot day, you reach down to crank up your AC and all that comes out is hot air. More importantly a bad compressor can be dangerous. If your compressor's bearing goes bad, your engine can seize due to the stuck compressor. If you are traveling at speed and the car shuts off, you no longer have power steering nor is your brake booster functioning. There are a few reasons your AC system might stop working and the central part of it is the AC Compressor. Here are a few ways to diagnose a car AC compressor failure.
 Step 1:
If the air temperature does not cool when the AC system has engaged there is a good chance that there was an AC compressor failure. If the AC still works, check to see if the temperature fluctuates while the AC system is running.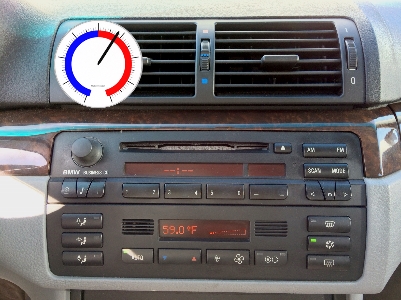 Step 2:
Find you AC compressor and visually inspect it for rust, physical damage, oil leaks or paint damage. All of these are signs of a car AC compressor failure. With a lack of oil, the compressor will not function efficiently and will cause premature wear. The increased friction will also lead to erratic temperatures when the AC system is engaged.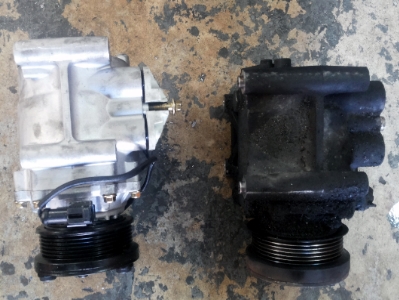 Step 3:
Check your belts to ensure there is proper tension and the belts are not damaged. Cracked or splitting belts can cause further damage to your AC compressor. If they are bad, they should be replaced with a new compressor.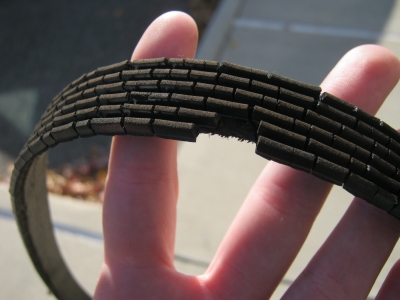 Step 4:
Inspect the clutch located at the front of the AC compressor and make sure the clutch rotates freely. As you turn the clutch hub, there should be minimal resistance. A bad clutch will lead to a bad compressor and vice versa. We recommend if one goes bad, both should be replaced.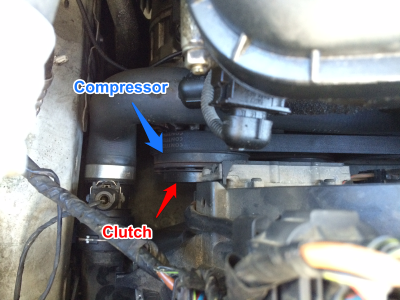 Step 5:
With the engine running, turn the AC to its coolest setting and the fans to the highest setting. Open up the hood and listen for the AC compressor and clutch to engage. A car AC compressor failure will not engage and will often lead to skipping and squealing caused by the friction of the belt.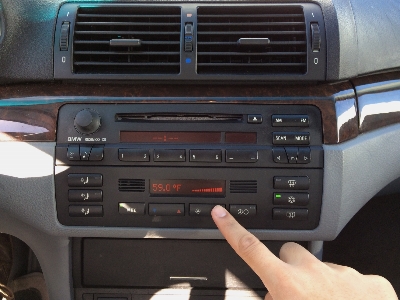 Step 6:
Find any refrigerant leaks. The AC system is closed and should not leak nor should the refrigerant be low. Low refrigerant means you have a leak in the system. The best way to test your system for leaks is with an electronic AC refrigerant leak detector that can detect small traces of refrigerant. There are also other tests that use a special dye that shows up under UV light.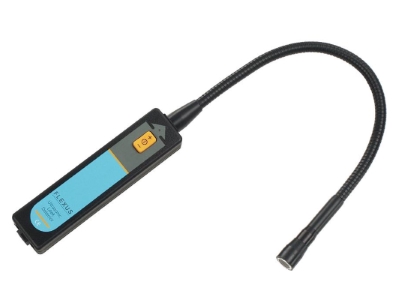 If you have completed these steps and believe your car's AC compressor is failing, it is best to replace it. We recommend that when changing your AC compressor and clutch, you also replace the accumulator, expansion device and O rings. By replacing all of these parts you can rest assured that you will not have to do the job more than once. Enter your vehicle information on the site to find AC parts for your vehicle, or contact us for knowledgeable assistance finding the right item among a myriad of options. We have brand new compressors from known brands like Denso, Delphi, Sanden, Diesel Kiki and more, as well as guaranteed exact fit quality aftermarket replacements backed up with the same warranty, customer service and expertise!.
Written By Dara Greaney