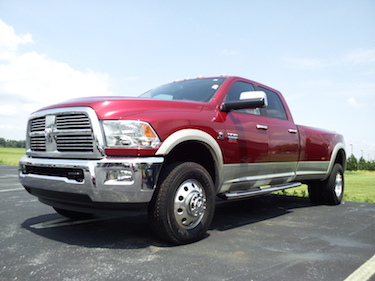 Want to improve your truck's performance X 10? Well, there are plenty of ways of doing so. Not every way is as effective as the other, and some of the hearsay you might be reading on truck blogs might be more of a genius hack rather than an actual safe way of getting more out of your truck. Fear not, we are auto parts pros and our job is to make your car work the way you want it to. We have some nifty tools in place in the form of parts we sell to help you do this.
Tuners (Performance Chips)
If you are looking to up the performance of your truck and you've never heard of a tuner then you are unaware of the simplest and most effective way to do so. Your truck comes with a computer; a tuner is simply a way for you to access your engine's computer and allow for you to control it to be more efficient or powerful.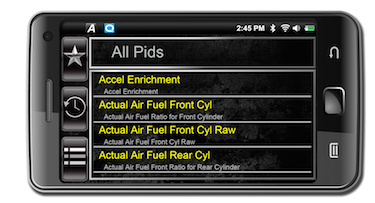 Engine tuners are a hot product in the performance part world and owners of trucks such as the Ford F150, Dodge Ram, and Chevy Silverado lead the way in clearing these off the shelves. Tuner brands such as Edge, Superchips, Hypertech and DiabloSport are some of the leading brands in this industry and you can find their full inventory of tuners here at BuyAutoParts.com.
Exhaust
Ramping up your exhaust system is another way of getting the boost in performance you desire. Many truck manufacturers will leave plenty of room for improvement when it comes to horsepower and torque and your exhaust is one of the best ways to take advantage of that.
Brands like Magnaflow, Flowmaster, aFe Power and Remus take to the aftermarket to help you improve the power in your engine using a performance exhaust system. A performance exhaust system can free some of the power in your engine by allowing for a quicker and more efficient path for exhaust gases to escape. The simple way of describing this is that this new exhaust system allows your engine to breath better and more fuel and air can be burned to create more power.
Mufflers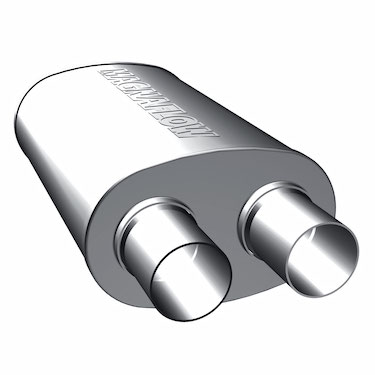 Do performance mufflers increase horsepower? The short answer is yes. A more detailed answer is that mufflers work to muffle the sound coming from your engine yet sometimes they create backpressure thanks to air resistance. Therefore, if you upgrade your muffler to a performance muffler it can reduce this backpressure and allow for a boost in power. Magnaflow and Flowmaster performance mufflers are two of the most trust and well-known brands on the market.
Whether you take the exhaust path or the electronic path to a boost in performance, these are the surest ways of improving your truck's performance. Start shopping for the right upgrade for your truck and make sure to go with a reputable brand like those we mentioned in this article.
Written By Dara Greaney