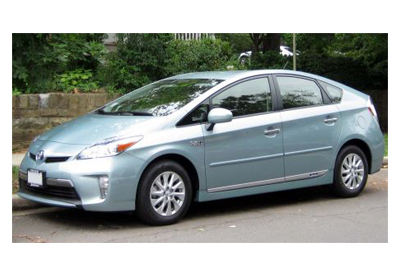 I don't know where my complete disdain for the Toyota Prius started, but for as long as I can remember I've hated every Prius I've come across on the road. It's the top selling hybrid car in the nation, and I hate it. I can also definitely say I don't share the same passionate revulsion in regards to other hybrid cars. So Prius, this one is just for you.
For the Cost, It's HIDEOUS. 
On average, consumers are paying $24,000 to $30,000 for the 2013 Toyota Prius. For that price tag, you would expect a pretty nice interior to counteract the dreadful egg-shaped exterior. However, there is more cheap plastic littered on the inside of this car than a dollar store. The top consumer reviewers agree. Consumer Guide stated the following on their review of the 2013 Prius, "Hard plastic dominates. Many of the interior panels give off the impression that this car was built to a price". Edmunds agrees, "There are some downsides to this latest Prius. Most concern the interior, such as too many cheap-feeling plastics, awkward driving position and the lack of an iPod adapter on most models". No iPod adapter on a 2013 model? That would have been more acceptable for a 2008. For $24,000, how costly would it have been to include a USB port? The best comment to sum this up comes from USA Today: "No excuse for high-tech Prius being behind the curve". It's like Toyota designers had intentionally built the most aesthetically unappealing car and put a hefty price tag on the cost of ugly. At a comparable price, the 2013 Acura ILX Hybrid is a much better choice. Even the 2013 Kia Optima Hybrid looks nicer-- not to mention it's not egg-shaped.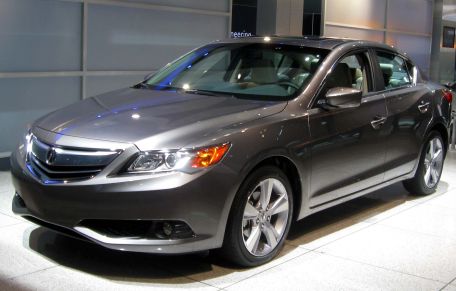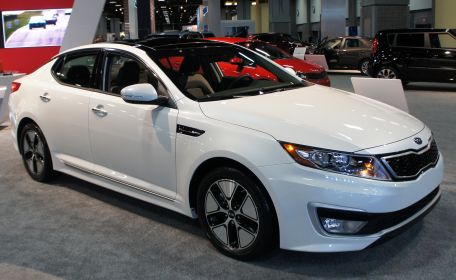 http://upload.wikimedia.org/wikipedia/commons/8/87/2013_Acura_ILX_--_2012_NYIAS.JPG / http://upload.wikimedia.org/wikipedia/commons/2/27/2012_Kia_Optima_Hybrid_WAS_2012_0739.JPG
Kitchen Appliance on Wheels
Any car enthusiast can agree, this car is an appliance. The Prius is about as fast as a semi-truck in the slow lane. Zero to sixty miles per hour in 11 seconds with 98 horsepower is awful.  The ride is jittery, unsettled and stiff; you might as well be driving a blender. The only difference is when this appliance breaks down, be ready to empty your wallet for the repairs. The cost of repairing a Prius costs approximately 8.4% more than for cars of a similar size. Green Car Reports noted that the present cost of replacing just the hybrid battery will cost upwards of $3,939. Cost aside, no one can honestly say that the Prius is "fun" to drive.
Environmental Hypocrite
Contrary to popular belief, a belief usually held by Prius owners, the Prius is NOT the greenest car on the road. According to Kelly Blue Book, the Prius is ranked number 5, after the 2013 Nissan Leaf, Tesla Model S, Ford Focus and Chevrolet Volt. So, even though it is a "green" car, it's by far not the greenest.
Honestly though, if you want to be most environmentally sound, it is best to purchase a used car. The majority of the pollution a car generates over its lifetime is during the process of manufacturing it. Toyota admits that manufacturing the Prius requires more energy and emits more carbon dioxide than the production of its gas-only vehicles. Also, one Prius causes more long-term environmental damage than two Range Rovers combined. The nickel used in the Prius' hybrid batteries is mined from Canada, refined in Europe, and formed in China – all of which is environmentally unfriendly.  And yet, each year there is a "wait list" for the newest model of the Prius for all the self-righteous "green" drivers. It's extremely hypocritical to call yourself an environmentalist and yet choose the most environmentally unhealthy method of getting transportation. If you're so bent on saving the world – bike to work.
You Become a Terrible Driver
If you have any sort of self-respect as a car driver, do not lump yourself amongst the throng of terrible car drivers who own "Prii" (Prii is the plural of Prius. Yeah, that one was new to me too).  Prius drivers love to coast. Why? To keep an eye on their fuel efficiency data as they drive. The top rule of driving is to "keep your eyes on the ROAD", which is why so many states have enacted anti-texting and hands-free mobile laws.  The show Top Gear proved that if drivers drove the Prius normally, without having to keep track of their miles per gallon rating, the car gets worse mileage than a BMW M3. That's saying something. In order to achieve the 50 mpg rating Toyota advertises Prius drivers must drive like a self-absorbed jerk. They accelerate slower, brake more while going downhill, and cruise at a speed based on MPG rather than the flow of traffic around them. So if you're stuck in rush hour traffic and see a Prius holding up a huge line of cars behind them, you'll know why.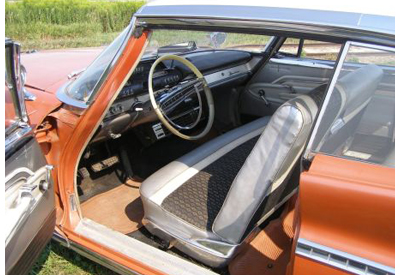 http://farm4.staticflickr.com/3205/3392319395_0c61ffdf4d_o.jpg
If this doesn't convince you to own something other than a Prius, maybe this will: In 2007, a survey was released asking Prius owners, "Why did you purchase a Prius"? Was it "Because it's good for the environment"? No. Oh, "Because it saves money on gas"? No. At a whopping 57%, surveyors stated that they bought the Prius because it "makes a statement about me"; this statement being that the Prius was a mobile billboard advertising how environmentally conscious they were. Ostentatious much?