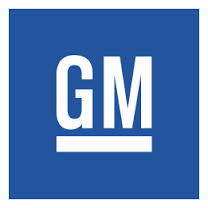 General Motors announced this week another recall of 83,572 Cadillac Escalade's and Chevrolet Yukon's from 2011 and 2012.  This one is because the ignition lock actuator may get stuck in the start position.  No injuries or accidents yet, but of course anything ignition related will cause high alert at GM.
This was the 84th recall by GM in 2014, closing out a tough year for the company in terms of recalls.  This recall pushes the number of vehicles being recalled over the 30,000,000 mark.  Yes, 30 million GM cars in the US need to go back to the dealer.  GM is taking a $2.5 billion dollar charge over those recalls, so there is a major impact to the company.  
The recalls do not appear to be affecting sales.   GM reported November United States sales of 225,818 vehicles, for the company's best November sales in seven years.
The big winners in the recalls are the dealerships who get to put their name and service experience back in front of customers.  Based on sales data, the recalls aren't affecting brand image, so there is an open opportunity.  If done well, they will be able to market everything including cars, service, parts and accessories.   All with GM corporate paying most of the bill.