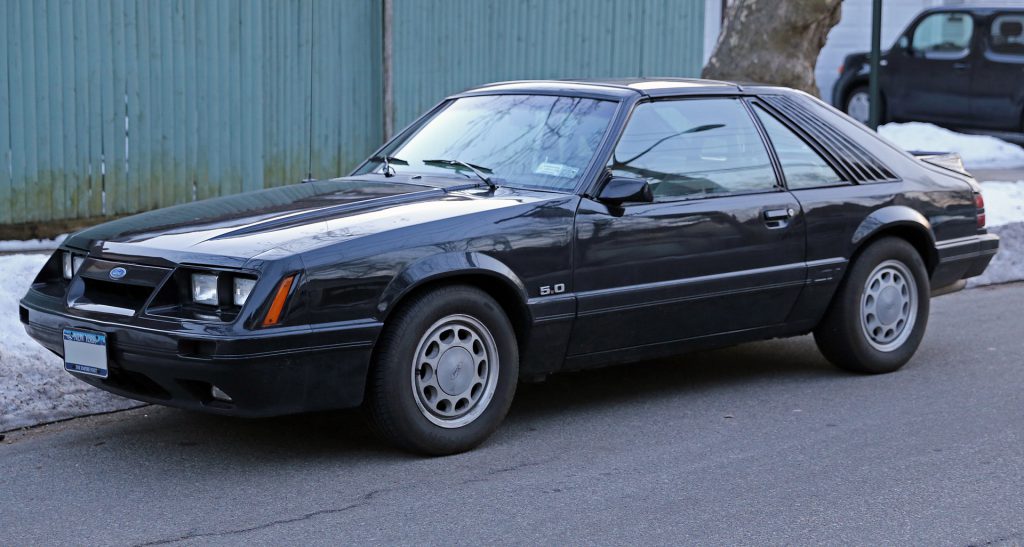 The Fox-Body Mustang is having a collector car moment right now, probably due to nostalgia, but also because the cars were so undervalued for so long. They're relatively light, plentiful on Craigslist, and the aftermarket is huge, so you can make it whatever you want; not to mention all the other cars on the Fox platform that benefit from its popularity. Manual steering is a pretty common swap on modified Foxes because many think it has a better weight and feel to it. If you're planning an engine swap, a manual steering conversion makes even more sense, since you don't have to attach a power steering pump, run a belt to it, and run hydraulic power steering lines to the rack and pinion. The minimal amount of weight reduction is a bonus as well.
Frequently, people will simply disconnect the power steering lines and remove the belt, or if the belt powers multiple accessories, loop the power steering pressure line right back into the pump. This is the worst of both worlds; you still have the weight and parasitic power loss of a power steering system, without any of the benefits thereof. A power steering rack will be geared differently than a manual steering rack for an otherwise identical application, so steering weight will be even heavier than a regular manual steering rack and there's no guarantee the steering feel or response would actually improve; there's really no benefit to taking the easy way out like that.
Most Fox-platform vehicles left the factory with power steering, but a few older models did have manual steering as standard, with power steering being an optional extra. Finding those steering racks in a junkyard or from a rebuilder is tough, but we have brand new manual steering racks with either the stock steering ratio (3.5 turns, lock-to-lock, available here) or a quick-ratio version (3.0 LTL, available here).
To convert your Fox-Body Mustang from power to manual steering, you will need the steering rack itself, new bushings for it, new tie rod ends and a new steering shaft from a model with manual steering. The manual steering rack will bolt up to the subframe, but the pinion tower is a little different so your stock steering shaft will not connect to the manual rack; you will need either Borgeson part number #000655 (available here) or Maval/Unisteer part number #8050690 (available here). We also have complete conversion kits available that include all of the above, with either a stock steering ratio (available here) or quicker ratio for faster steering response (available here).
Our business began nearly 30 years ago with steering components, so if you're still unsure what's the best solution for your vehicle, feel free to contact BuyAutoParts for knowledgeable assistance in getting the best replacement steering parts. We carry both brand new and fully remanufactured items from quality name brands like Borgeson, Unisteer, ZF, Duralo and more, all backed by a minimum one-year warranty (sometimes longer!) and US-based customer service. Our parts professionals are here and ready to help!
See here how to do this same swap to an EG Honda Civic
See here how to go the other direction and add power steering to your older Mustang