SEMA and AAPEX are an annual trade show held in Las Vegas where all kinds of aftermarket manufacturers show off new stuff. BuyAutoParts attends every year, so we can continue to offer the newest, coolest stuff around. While we spend most of our time at AAPEX, the half of the show dedicated to more normal, stock-replacement kind of stuff, we still check out SEMA as well, especially now that we're growing our performance and accessories catalog. Here's some of the biggest news and coolest new items we saw this year.
Ford Bronco R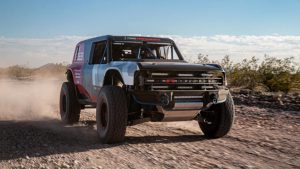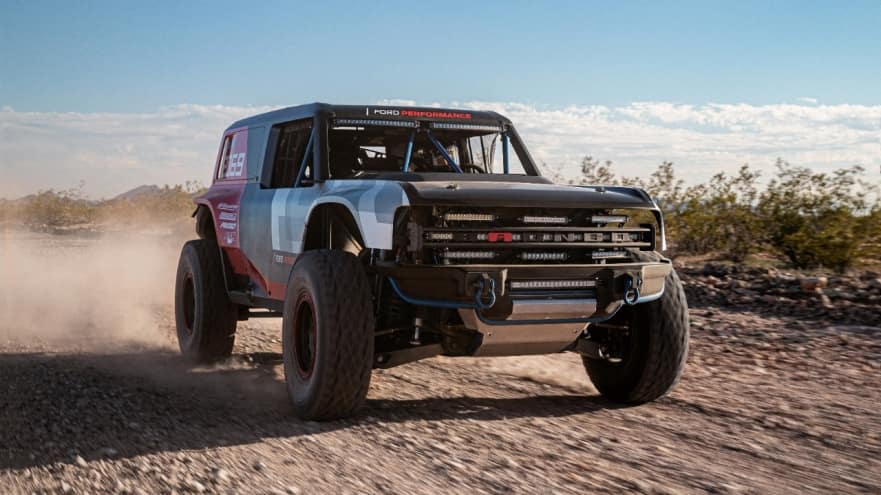 Ford has released the race-spec version of their highly anticipated new Bronco and confirmed that it will race in the iconic Baja 1000 off-road race that helped build the reputation of the original Bronco. We're still waiting for the production model to debut, but the race truck at least confirms that it will be a retro design inspired by the first generation model from the late 60's. Power for the race truck comes from a 2.7L EcoBoost V6, which is likely to at least be an option when it hits dealers. A UAW production contract also seems to confirm aluminum body panels for the new Wrangler competitor. The road-legal Bronco is currently expected to debut in the Spring.
Chevy E-10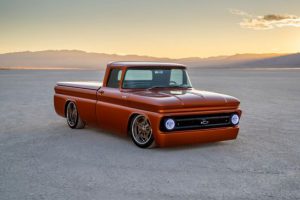 Chevrolet, famous builder of electric cars and pickup trucks, has finally built an electric pickup truck. Instead of a production-ready concept though, this is a 1960's C10 pickup with the batteries and drive motors from two Bolt EVs. Similar to last year's E-Copo concept, Chevy is pitching this powerplant as a "crate motor" where the motor and battery are a single assembly that bolts in where the small-block V8 would be and uses the traditional automatic transmission from the donor vehicle. No word yet on if/when this will be available through GM's performance parts catalog, but they are promising a new electric Silverado sometime around 2023 or so. We'll believe it when we see it.
Dodge Challenger Drag Pak
Mopar's SEMA booth this year featured the all-new Challenger Drag Pak, a non-street-legal drag racing special that shares very little with the street car it's based on. It features a 354ci (5.8L) supercharged Hemi V8 making "at least 1500 horsepower" connected to a 3-speed automatic transmission with manual valve body. The Mercedes-derived independent rear suspension is replaced with a 9" solid rear axle that should hook up a little better. Quarter-mile times aren't published yet, but if it doesn't beat the 7.60 second time of the previous model then what are we even doing here? The Challenger Drag Pak competes with the Mustang Cobra Jet and COPO Camaro in the NHRA Super Stock class, although with production limited to 50, a more likely fate for these is to be snapped up by collectors, never to be seen again until Barret-Jackson in 2053.
Aftermarket Active Aero
With the Detroit Big 3 taking up all the big headlines, it's easy to forget that SEMA and AAPEX are supposed to be for aftermarket companies to show off new developments. One of the most interesting new items from this year's show is Victor Racing's active rear spoiler that can be added to any car without much work. An accelerometer built into the control box of the wing can tell when the car is braking heavily and tilts the wing up higher to act as an air brake. When that same accelerometer senses that the car is accelerating, the wing drops back down to reduce drag. Really interesting racecar technology that now anyone can bolt to their Civic!