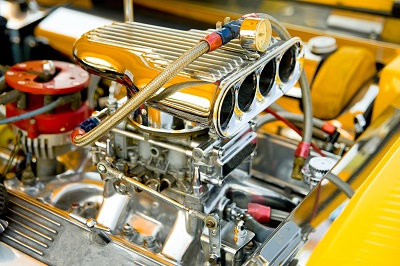 Superchargers are one of the best ways to increase your engine's horsepower and performance. Unlike turbochargers, which are powered by exhaust gases, superchargers are driven directly by the engine. That's one reason superchargers tend to be more expensive than turbochargers.
But there are other factors involved. This article will look at supercharger costs, along with some different ways you can save money when purchasing one. Remember, BuyAutoParts.com offers an extensive library of buyer's guides, including one for superchargers. In our Supercharger Buyer's Guide, you'll find plenty of helpful information to help you make the best possible purchase.
Seven Reasons Behind the High Cost of Superchargers
Superchargers aren't always expensive – BuyAutoParts.com provides excellent replacement superchargers at outstanding prices – but they're one of the pricier engine parts. There isn't a single reason – a combination of factors contributes to supercharger cost. Let's look at seven in particular. In no particular order, here are some causes of increased supercharger prices:
High degree of specialization. Superchargers are fairly complex in design. Most replacement superchargers must maintain the same characteristics as the original part, and those unique attributes may not necessarily transfer to a similar supercharger. This specialization can exist within the same make of automobile; even different makes underneath the same auto manufacturer might require drastically different superchargers.
Up-front design and engineering expense. Unlike other, less complex car parts – take an oil filter, for example – superchargers take months (if not years) to design, prototype, test, quality check and manufacture. All of these costs eventually show in the final price, whether it's for an OEM supercharger or a replacement component. Any car part designed to spin up to 65,000 rotations per minute is not going to be cheap.
Supply and demand. Depending on a particular vehicle's supercharger, a replacement supercharger can cost 2-3 times the original factory part. In terms of pure supercharger supply, they're not mass-produced like they used to be; comparted to turbochargers, supercharger production numbers are trending downward. As supply becomes increasing scarce, price becomes increasing high. Supply and demand holds true for any car component, especially for something as specialized as a supercharger.
Intensive labor. Installing a supercharger doesn't happen in an hour or so. With average shop labor around $75 per hour (depending on your location), an 8-hour supercharger replacement can cost over $600 for labor alone. Since most DIY mechanics lack the formal training and specialized tools necessary to perform a supercharger replacement, labor is just one more reason that sends the supercharger expense further skyward.
Immediate performance boost. Car enthusiasts are willing to pay a pretty penny for instantaneous engine improvements, and supercharger manufacturers know it. Superchargers add significant low RPM boost, eliminate lag and add substantial horsepower. Other than turbochargers and (to a lesser extent) cold air intakes, there are no other accessories or components that provide such a noticeable engine advancement.
Supercharger type. Three main types of superchargers exist: Centrifugal, twin-screw and roots. Cost is dependent on technology, and your car's type of supercharger will help determine the total cost.
Custom-made superchargers. Not all automobiles roll off the factory lines with a supercharger. Most cars actually don't. For cars that are getting a new supercharger without an original, custom-made components might be necessary to make it work. BuyAutoParts.com only sells OEM-quality replacements for original superchargers.
A Low Cost, High Quality Solution: BuyAutoParts.com
BuyAutoParts.com offers OEM quality superchargers at the best possible prices. Our superchargers are engineered, designed and manufactured to perform as well as, if not better than, their original factory counterparts. Our supercharger selection includes many replacement options for popular makes and models. Just select your vehicle's options and you're on your way!
Thanks for reading the BuyAutoParts.com blog. If you have any questions about one of our superchargers, or need help finding a replacement supercharger, contact one of our parts experts today. You can reach us at (888) 907-7225, or visit the BuyAutoParts.com contact page for an instant-answer chat session and more.
Written By Dara Greaney