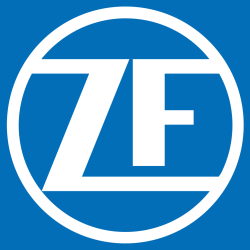 The automotive parts industry has been rocked by a Comcast – TWC type merger that will shift the landscape of the largest auto parts makers in the world. ZF Friedrichshafen AG, a German company based in Friedrichsafen, completed the purchase of the American auto part manufacturer TRW Automotive Holding Corporation several weeks ago for $11.7 billion plus debt. TRW, whose biggest customer is Volkswagen AFG, reported annual sales of 17.4 billion in 2013. ZF, who previously held the #9 spot on the largest auto parts makers list, will make the jump to number 2 with this deal. The deal was a highly needed move for ZF as they were feeling the pressure of much more competitive prices from bigger companies such as Denso, Bosch, and Continental.
TRW Automotive Holdings Corp. is somewhat of an American automotive manufacturing giant. The company was founded in 1901 and while it has been sold and restructured several times, TRW Automotive is still listed on the Fortune 500 as #165 in 2014. They usually sit right behind ZF on the largest car parts maker's list. The company is based in Livonia, Michigan.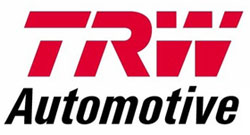 The announcement came on the same day as another big announcement for ZF, one that is directly tied to the purchase of TRW. ZF announced they would be selling a 50 percent stake in a steering-systems joint venture with Bosch back to Bosch. This deal is directly tied to ZF purchasing TRW because without it ZF would have been short on funds and there would be a potential antitrust hurdle related to TRW's own steering unit.
What does this mean for consumers? 
I wouldn't call it a pricing war, but it definitely allows ZF to negotiate better prices with auto makers and also allows them to sell more affordable parts on the aftermarket. The big boys don't really mind the competition though, Bosch CEO Volkmar Denner was quoted on the day of the sale saying: "We like competition" and "We have no problem" when asked about ZF's ambitions.
No matter what the buzz is, BuyAutoParts.com is proud to sell both Bosch Parts and ZF parts. Here is a full list of all of our suppliers: Brands Sold On BuyAutoParts.com