With a general trend towards raising emissions standards both domestically and internationally, the consensus among automotive executives over the past few years has been to prioritize fuel efficiency over performance. Despite never-better results from the racing world, consumer vehicles tend to deemphasize the gains in power engineers have been able to achieve with the latest technology. The average car owner looking to maximize performance has to lead the charge alone - by finding the right equipment and making the correct modifications. And for turbocharged or supercharged automobiles, an upgraded turbocharger / supercharger is perhaps the best method to see significant engine performance improvement.
Generally speaking, domestic automobiles (Ford, Chevrolet, etc.) are more accommodating for turbocharger and supercharger upgrades, with abundant engine compartment space to make modifications. Foreign cars, particularly Japanese models (Honda, Toyota, Nissan, etc.), have limited capability for turbocharger and supercharger enhancements. For the purposes of this article, turbocharger and supercharger upgrades will concentrate on automobiles with existing turbochargers and superchargers, in which a new component replaces the existing one.
Drivers interested in getting the most out of their vehicle should consider a range of modifications that can make a big difference in output: more horsepower, more speed, and better overall engine performance. Most notably, this can be achieved with superior air filter, upgraded "catback" exhaust system, superchip enhancement and turbocharger / supercharger replacement.
1.Replace air filter / install cold air intake.
The air filter that ships with new vehicles is generally not designed for peak performance. It's adequate, but lacks the top-end performance characteristics that translate into a more powerful engine. The benefit of a performance air filter is the increase in airflow through the filter media versus the stock filter. More airflow can equal more power. However, there is a fine line between too much or too little airflow. Too much flow usually means more dirt and debris for the air filter to catch. However, not enough air flow offers little, if any, power output increase.
Fortunately, the air filter is a simple modification. It's just amatter of finding a high-performance air filter that's designed for the right vehicle. The industry-leading air filters from BuyAutoParts.com are cross-referenced by vehicle make, model, and year, making the sometimes difficult process of selecting the right part as smooth as possible.
•Cold air intake system – this popular upgrade moves the air filter outside of the engine compartment. The great advantage with this new position involves colder, denser air being fed into the combustion chamber and wheel wells. Cold air intakes are a preferred modification for those drivers who want extra power without adding a different turbocharger. Not as costly as a turbocharger upgrade, cold air intakes also involve less installation time – but they also lack a turbocharger's increased power and torque.
BuyAutoParts.com carries a large selection of high-performance air filters than can be readily installed in any vehicle. With a Guaranteed Exact Fit promise, compatible air filters will easily integrate with existing engines.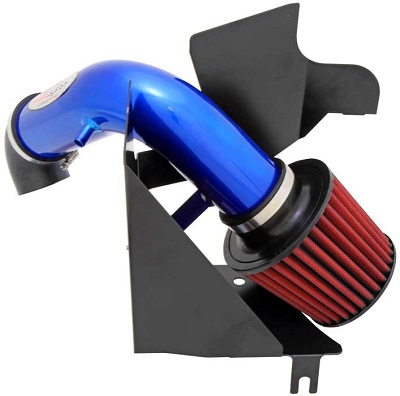 2.Add new "catback" exhaust components.
One of the most powerful modifications that can be made is switching out the stock exhaust pipes that come with the vehicle. Many drivers find that this modification can improve overall engine performance. If an engine is modified in any way, a stock exhaust system can limit potential gains. Newer "catback" components (i.e. the catalytic converter, resonator, muffler, tailpipe and associated piping – all exhaust accessories from the catalytic converter back to the tailpipe) can assist with overall superior engine performance.
If existing catback exhaust components are worn or rusted, newer parts (available at BuyAutoParts.com) offer instant, noticeable results. Additionally, catback piping with a larger diameter has been shown to reduce exhaust back pressure, which enables an automobile to realize superior engine performance and greater horsepower, as compared to the car's performance with stock components in place.
Complete, comprehensive catback exhaust kits are available for purchase at BuyAutoParts.com.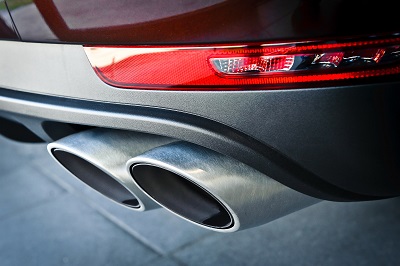 3.Add engine tuner
When engine performance is lackluster, a "tune-up" may be necessary. Aftermarket tuners, also called "superchips," give drivers the opportunity to improve upon an automobile's normal fuel consumption, thereby increasing overall power and torque. Modern cars with an engine control unit (ECU) have computerized control over crucial performance factors. With an upgraded superchip, gas mileage is optimized.
Constant engine monitoring from the superchip allows a car's engine to respond better to constantly fluctuating driving conditions. A superchip (either in the form of a tuner programmer or performance module) is an excellent method to gain horsepower, increase fuel efficiency and enjoy greater torque.
Similar to the air filter and catback exhaust components, Buy Auto Parts has numerous aftermarket engine tuners and superchips in stock.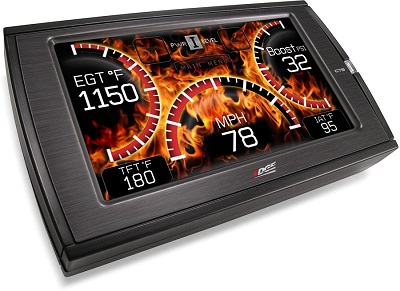 4.Replace existing turbocharger or supercharger.
The best way to immediately boost engine performance is with a turbocharger / supercharger upgrade. Most "stock" turbochargers give a relatively modest boost of about 7 pounds per square inch. That still translates to approximately a 50% upgrade over normal engine performance. But a turbocharger replacement – for those cars that have an existing turbocharger – can dramatically increase engine horsepower.
To initiate a turbocharger or supercharger replacement, an essential piece of information is the stock turbo OEM (original equipment manufacturer) number. With that number, a driver can determine OEM-equivalent, high performance, brand-new and other types of turbochargers and superchargers.
This type of modification only takes a few hours, but the impact is immediate, with noticeable differences in performance, power and output. With a turbocharger or supercharger installation kit, all necessary components – O-rings, gaskets and hardware – are included, making the job a true turnkey project.
Before considering a turbocharger or supercharger upgrade, it is recommended that an automobile's model, engine type and performance attributes are taken into account. A replacement turbocharger will only work for a select group of stock turbochargers (and the same holds true for superchargers). Please note that not every make and model can receive a turbocharger. For this type of engine performance boost, only those automobiles with compatible upgrade capability are considered. Essentially, a turbocharger upgrade is an exclusive project, limited to only those cars able to accommodate a new installation.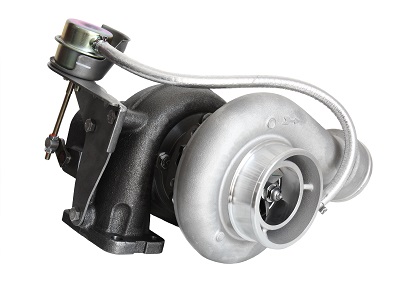 Today's cars include more factory-installed performance features than ever before. Yet true auto enthusiasts are always looking to improve power, speed and overall engine output. If car owners focus on a few key modifications, they can increase horsepower and torque, as well as fuel efficiency. New parts like performance catback exhaust systems, upgraded air filters (including cold air intakes) engine tuners & superchips and replacement turbochargers are available through online retailers like BuyAutoParts.com to fit the user's specific vehicle. Drivers who are interested in getting the best possible performance from their vehicles can get dramatic results by selecting the right parts and applying them correctly. Some smart shopping, useful knowledge about a vehicle's performance specs, and careful attention paid to the vehicle's potential - especially the ratio between its weight and its engine capabilities - will yield substantial gains.
Written By Dara Greaney