It's 90 degrees outside. Things are really heating up. It's an inferno out there. Now is not the time to experience car A/C issues. When you hit that little "A/C" button on the dashboard, you expect the cold air, and quick. When warm air arrives instead…well, it's time to hit the "panic" button, right?
Not so fast. The BuyAutoParts.com A/C experts know a thing or two about air conditioning system. A/C compressors and related components are some of our best-selling parts. Heck, we even have an A/C Parts How-To Buying Guide, considered by some as the definitive online resource for finding the right air conditioner compressors and accessories for any car, including yours.
So for some rather common air conditioning snafus, don't sweat it. Hold off on the panic button and check out this blog instead. We have the remedy for what may be ailing your A/C system.
A/C air has a musty odor, or isn't blowing cold or fast enough. Possible quick fix #1: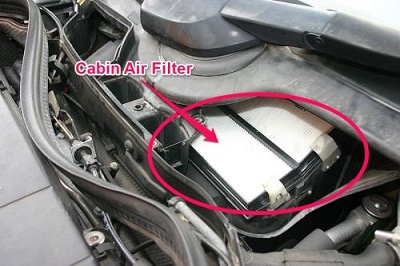 Replace your cabin air filter. The cabin air filter is commonly confused with the engine air filter. They look very similar, but perform different functions. If the A/C doesn't seem to be blowing cold air, examine the cabin air filter. Many cars offer access to the cabin air filter via the rear of the glove box, but check your owner's manual to make sure. If the cabin air filter looks like it has spent some time in a coal mine or chimney, replace it pronto. Without a clean filter, there's little chance your car will be able to circulate the air necessary to cool things down inside.
Airflow seems sluggish or "held back." Possible quick fix #2: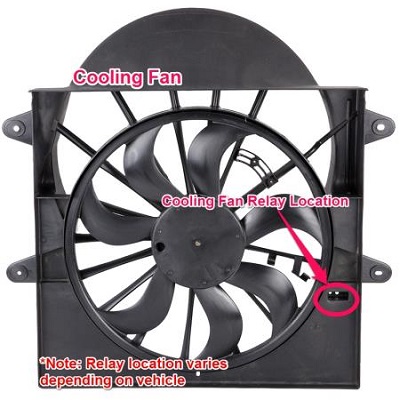 Examine your cooling fan relay. If your car has an electrically powered cooling fan, there's a decent chance the relay is corroded or has a bad connection. This plastic device has wires running through it, and it's usually exposed to the elements. Disconnect the relay, clean off any corrosion and reconnect. Many times, this easy procedure will get your cooling fan running like it should.
Warm air is coming out of your vents. Possible quick fix #3: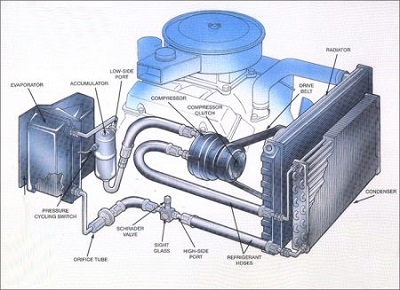 Check your condenser. This component is right near the radiator. Road debris can clog up the condenser. Here's an easy way to see if your condenser is dirty: remove it, and then run a flashlight behind the condenser. This will highlight any obstacles inside, which in turn diminishes airflow. Use some engine cleaner and a regular garden hose to clean off the condenser. Re-install the part, and test the A/C system.
When those quick fixes don't solve A/C issues, it might be time for new parts. BAP gives you an outstanding selection of compressors, evaporators and other air conditioning components at great prices. Give our A/C specialists a call at (888) 907-7225. You can also chat with a Buy Auto Parts representative or send an email to [email protected].
Written by Dara Greaney